Defense Health Agency Money Grab for 2015 Prescriptions Involves Over 300 Pharmacies
June delivered a bombshell for over 300 pharmacies when Express Scripts recouped payment for TRICARE prescriptions dating back to 2015. These recoupments occurred before pharmacies were even notified, leaving many struggling to make payroll and pay wholesalers – in the middle of a Pandemic.
This was not your garden-variety audit, but rather an investigation of the pharmacies by the Defense Health Agency, Office of Program Integrity (DHA-PI). Pharmacies were not requested to produce any documentation in advance of the recoupments. This enforcement action was a result of DHA-PI's inability to establish a valid patient-prescriber relationship (PPR), deeming the prescriptions written by these prescribers invalid.
Primarily hormone replacement therapy compounds, these prescriptions are not the pain and scar cream prescriptions that were wrought with fraud during that time (many averaging just $40/claim). Due to the absence of a billable office visit from the prescriber in the preceding year, DHA-PI concluded that a valid PPR did not exist – dismissing several plausible explanations. Most prescribers were local to the pharmacy and were prescribing non-compounding medication as well (which are not currently recouped). The lack of due process with this investigation is alarming and should concern all pharmacies.
The same week of the original notice, PAAS National® spoke with Express Scripts and DHA-PI to obtain additional details and help chart a course of appeal. We hosted a live webinar (available on the PAAS Portal) to share information and educate pharmacies on what was taking place. Keeping our members informed on the most up to date information as it becomes available to fight these recoupments is our priority. Partnering with NCPA and the Alliance for Compounding Pharmacies (APC), we continue to advocate and have conversations with DHA-PI and ESI; last occurring July 15, 2020.
While the statement of patient-prescriber relationship is not often brought up during audits, Express Scripts did add information to Section 10, the TRICARE portion of their Provider Manual in 2017. Section 10.1.14 of the manual states it is the pharmacy's responsibility to validate the patient-prescriber relationship if the prescriber is from outside the immediate retail pharmacy service area. Notably, pharmacies may also not be aware that TRICARE's Return to Stock Policy is 10 days, which differs from Express Scripts 13-day policy. Having a separate section in the Express Scripts Provider Manual for TRICARE can make it very easy for pharmacies to overlook. PAAS encourages all pharmacies to take a closer look at Section 10 for TRICARE requirements.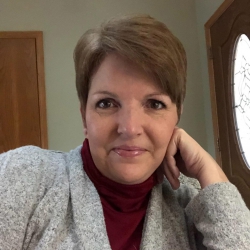 Latest posts by Dana Westberg, CPhT
(see all)
https://paaswp.s3.amazonaws.com/wp-content/uploads/2020/09/11114204/pexels-andrea-piacquadio-3777931.jpg
426
640
Dana Westberg, CPhT
https://paaswp.s3.amazonaws.com/wp-content/uploads/2021/03/24084106/Paas-National_Logo_RGB_transparency-224x300.png
Dana Westberg, CPhT
2020-09-30 15:42:00
2022-01-04 16:29:11
Defense Health Agency Money Grab for 2015 Prescriptions Involves Over 300 Pharmacies