Discount/Cash Cards Are Disruptors in the Industry
NCPA Multiple Locations Conference Panel Discussion Part 1 of 2
On February 25, 2023, President of PAAS National®, Trent Thiede, had the privilege of participating in a Panel Discussion entitled Marketplace Prescription Dynamics Sure to Shape Your Business Strategies. While traversing several different topic areas, there are two core issues that are important for PAAS members: discount/cash cards and biosimilar adoption in 2023.
IQVIA published a white paper entitled Pharmacy Discount Card Utilization and Impact in August of 2022 with several interesting findings. Among them, discount card utilization has grown to 5.4% of all pharmacy adjudications in 2021, a 63% increase over 2017 – of which "Not So GoodRx" now represents 46%. Only 9% of discount card transactions are for branded products. For Medicare patients, nearly 1 in 5 (19%) used a discount card. Commercial patients were 12%, but that doubled to 24% for those with an observed deductible. Cash paying patients represented 56% of all patients, and 52% of transactions.
While the discount card growth has been remarkable, what makes them disruptors in the industry has been their impact on the traditional PBM model. Discount cards have been effective at undermining the perceived benefit that PBMs are supposed to provide (i.e., why is GoodRx able to offer a better price on my prescriptions than my insurance).  Additionally, patients' out of pocket costs are typically not captured when they use discount cards unless a patient is going to submit claims on their own (in addition to gaps in adherence metrics and other quality measures). In response, Express Scripts announced a partnership with GoodRx to include a "lesser of" logic when processing prescription claims through their Price Assure program. Not to be outdone, OptumRx launched Price Edge which will review direct-to-consumer prescription drug prices and offer members the lowest available price. Comically, OptumRx said they currently offer the best price to their members about 90% of the time, meaning 10% of the time patients are getting a raw deal. Both of these programs are automatically including these drug purchases into member's deductibles going forward.
Pharmacies know that discount cards are really just another form of spread pricing, benefiting the discount card provider and PBM. GoodRx reports that it earns 15% of the patient's total retail prescription cost, and that doesn't include a fee for the PBM processor. Interestingly, GoodRx had disclosed that Kroger had accounted for only 5% of participating pharmacies, but nearly 25% of prescription transaction revenue. How could it have been that high? As a chain, Kroger was more likely dutiful in their utilization and/or promotion of GoodRx for patients. Most independents despise GoodRx and will create work arounds to avoid utilizing the card (e.g., with aggressive cash pricing or price-matching). Pharmacies should always be careful not to jeopardize their usual and customary. With the integration from these new programs by the PBMs, bypassing discount cards will likely no longer be an option for insured patients. The impact on BER, GER and even DIR fees for 2023, and beyond, are not clear.
Speaking of jeopardizing your Usual & Customary pricing, Amazon's RxPass should be a flop. If you haven't heard or read about it, Amazon is offering their Prime members "eligible medications for one flat, low monthly fee of $5, and have them delivered free of charge". Patients with Medicare, Medicaid, or located in one of the seven states they exclude are not eligible to participate. The broader question is how long it will take the DOJ and HHS-OIG to enforce the U&C issue that has already played out with Walgreens (and many others). PAAS previously illuminated the $60 million settlement with the Prescription Savings Club in a March 2019 Newsline: AVOID "Discount Clubs" for Cash Patients. That same DOJ announcement also discussed the infamous Insulin Pen Box Settlement for $200 million. Amazon clearly missed this settlement, as the PillPack subsidiary paid a $5.79 million settlement in May 2022 for the same insulin pen dispensing practices.
Stay tuned for our second core issue from the NCPA MLC panel discussion in the April 2023 Newsline where we'll discuss biosimilar adoption, insurance coverage and audit risks.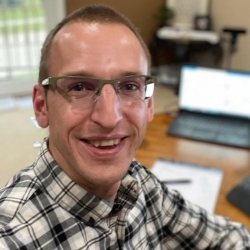 Latest posts by Trent Thiede, PharmD, MBA
(see all)
https://paaswp.s3.amazonaws.com/wp-content/uploads/2023/03/13154138/030123_trent_atNCPAMLC_2.jpg
720
1280
Trent Thiede, PharmD, MBA
https://paaswp.s3.amazonaws.com/wp-content/uploads/2021/03/24084106/Paas-National_Logo_RGB_transparency-224x300.png
Trent Thiede, PharmD, MBA
2023-03-29 15:37:55
2023-03-13 15:42:39
Discount/Cash Cards Are Disruptors in the Industry