DMEPOS Targeted Probe and Educate Program – Process Improvement Plan
In the October 2021 Newsline article CMS Resumes Targeted Probe and Educate Program to Improve Billing Accuracy and Reduce Claim Denials and Appeals available to PAAS Audit Assistance members on the Member Portal, PAAS National® analysts provided details about Medicare's Targeted Probe and Educate Program (TPE). Since then, there has been a sharp increase in the number of TPE audits on diabetic testing supplies. Many pharmacies have already received an initial 10-claim "probe", and some have moved on to round one, an evaluation of an additional 20 to 40 claims. At the end of round one, the pharmacy will receive a results letter with:
their assigned error rate,
a table summarizing the types of deficiency categories flagged in the round,
an itemized list of claims showing deficiencies found, and
notice as to whether they will be moving on to a second round (of an additional 20 to 40 claims).
Below are some of the commonly flagged deficiency categories:
Sample of Deficiency Category
Sample of Deficiency Descriptions
Medical Records
·         Claim not found to be medically necessary by the payer

·         Missing medical records to support the claim/service provided

·         No medical records were received

·         The medical records lack sufficient information concerning the beneficiary's condition to determine that the medical necessity coverage criteria were met

Modifier
·         Claim billed with incorrect modifier
Standard Written Order
·         Documentation submitted does not contain a valid order

·         The order is missing an item description

·         The order is missing a valid prescriber's signature

System Denial
·         The service/product is only covered when a qualifying service/procedure has been received and covered and the qualifying service/procedure has not been received/adjudicated

·         The product/service was partially or fully furnished by another provider

High Utilization or Utilization
·         Medical records and/or beneficiary testing logs do not meet Local Coverage Determination (LCD) requirements for billing over-utilization amounts

·         Payment for supplies billed above normal policy usage is denied due to lack of documentation to support that they are reasonable and necessary
Pharmacies with deficiencies will need to schedule an educational conference call within five business days of receiving their results letter and will be strongly urged to attend online webinars offered through their DME Medicare Administrative Contractors (MAC) – both live and on-demand webinars are available. If the pharmacy has been selected to move onto the second round of claim reviews, there will be at least 45 days between the educational session and the start of the second round.
Lastly, pharmacies may be required to write and submit a Process Improvement Plan (PIP) to address each of the deficiency categories flagged. Some things to consider with a PIP:
Each individual claim will not be addressed in the PIP but rather the category as a whole. Pharmacies will still have a chance to submit additional supporting documents during the standard redetermination process once the overpayment demand letter is received, but that is a separate process from the PIP.
Pharmacies must first determine the root cause of the deficiency in order to adequately outline the problem in the written PIP.
Once a root cause is determined, develop a solution that is feasible, effective, and within the pharmacy's budget.
Pharmacies must set an implementation date that is reasonable, but sooner rather than later.
A well-designed PIP must also have a method to monitor the improvements to determine if they are working as designed.
A pharmacy staff member must be assigned to the PIP. That person is responsible for carrying out the changes and following through on the monitoring process.
Pharmacies must submit their PIP(s) for the DME MAC to review. If the PIP is determined to be unsatisfactory, the pharmacy will receive recommendations on how to improve their proposed PIP.
An optional PIP form is available through the CGS® website for suppliers to utilize to ensure each element of the PIP is met.
PAAS Tips: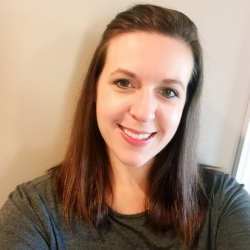 Latest posts by Sara Hathaway, PharmD
(see all)
https://paaswp.s3.amazonaws.com/wp-content/uploads/2021/12/22103501/iStock-537952495_1500.jpg
1000
1500
Sara Hathaway, PharmD
https://paaswp.s3.amazonaws.com/wp-content/uploads/2021/03/24084106/Paas-National_Logo_RGB_transparency-224x300.png
Sara Hathaway, PharmD
2022-08-08 10:04:47
2022-08-29 08:03:29
DMEPOS Targeted Probe and Educate Program – Process Improvement Plan