Don't Jump the Gun: Refill Too Soon Recoupments
Pharmacies know the importance of billing accurate days' supply on prescriptions; however, there may be circumstances that can make this challenging. Medications that only come in one size or an unbreakable package may exceed what the patient will use during the plan limit timeframe. Claims dispensed for a plan limit, but the true day's supply is greater, are an easy target for refilling too soon.
Pharmacies must be diligent in monitoring refills for claims submitted for a plan limit but will last the patient longer. The PBM only sees the days' supply submitted on the claim. Once a prescription is audited, the directions for use will reveal the true days' supply.
These claims are an easy target for audit as the PBM already received the initial/rejected claim days' supply (suspected as the true days' supply) and a subsequent claim with a shortened days' supply (to meet plan limits). Based on this information, the PBM will audit subsequent refill too soon occurrences with a high margin of success.
Examples of prescriptions that pharmacies may need to dispense over the plan limit
include insulin, inhalers, eye drops, topicals and diabetic test strips. Since many of these come in one size and are considered an unbreakable package, the pharmacy may be forced to submit as a plan limit.
Here is an example of a pharmacy putting claims at risk for refilling too soon:
Prescription for 1 box of insulin pens with instructions that would last 34 days
Pharmacy ran the claim for the plan max of 30 days
Pharmacy refilled the prescription 23 days later
PBM paid claim because the adjudicated claim indicated a 30 days' supply
Percentage of use of the actual days' supply was only 68%
As you can see, adjusting the days' supply by 4 days (to meet the plan limit) put a claim in jeopardy of refilling too soon.
PAAS Tips:
Always submit claims with accurate days' supply first, many PBMs now have built-in overrides in place for smallest package sizes
Use smallest package size available when days' supply exceeds plan limit
See our Can You Bill It As 30 Days? under our Tools & Aids section of the PAAS Member Portal
Utilize our Days Supply Charts and have them easily accessible for data entry staff to assist with accurate calculations
Self-audit prescriptions by running internal audits on high-risk prescriptions for days' supply and refill accuracy;  see our Self-Audit Series of articles in our archive on the PAAS Member Portal
Include notation on patient label to help notify patient and pharmacy staff of true days' supply
Check with software vendor to see if additional days' supply fields are available for internal tracking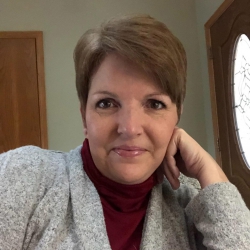 Latest posts by Dana Westberg, CPhT
(see all)
https://paaswp.s3.amazonaws.com/wp-content/uploads/2021/12/22104811/iStock-1139460997.jpg
799
1313
Dana Westberg, CPhT
https://paaswp.s3.amazonaws.com/wp-content/uploads/2021/03/24084106/Paas-National_Logo_RGB_transparency-224x300.png
Dana Westberg, CPhT
2021-12-22 10:48:54
2022-01-04 16:24:30
Don't Jump the Gun: Refill Too Soon Recoupments