FDA's Guidance on Compounding Commercially Available Products in Short Supply
For various reasons, including ingredient shortages or manufacturer back orders, a pharmacist may be required to compound a commercially available product. This is currently the case for Amoxicillin Oral Powder for Suspension, as evident from the FDA's Drug Shortage List. As a result of this shortage, the FDA released Compounding Certain Beta-Lactam Products in Shortage Under Section 503A of the Federal Food, Drug, and Cosmetic (FD&C) Act which was put into effect immediately due to the urgency of the situation, stipulating their guidance as nonbinding recommendations (not legally enforceable), except in cases where there are regulatory requirements that pharmacies must meet.
Products compounded by pharmacies are not FDA-approved and must follow Section 503A of the FD&C Act. Under Section 503A, leeway is given to pharmacies in that they do not need to meet specific requirements stated in the FD&C Act, namely new drug approval or current good manufacturing practice requirements. However, pharmacies are only allowed to compound a commercially available product if
"each drug product [is] compounded for an identified individual patient based on the receipt of a valid prescription order…approved by the prescribing practitioner, on the prescription order that a compounded product is necessary for the identified patient." While there is some leniency for anticipatory compounding under certain circumstances, we would encourage pharmacies to review
FDA's Prescription Requirement Under Section 503A of the Federal Food, Drug, and Cosmetic Act Guidance for Industry
prior to doing so. Additionally, when pharmacies identify a need to compound a prescription that is written for an unavailable commercial product, pharmacies must get approval from the prescriber and make a clinical note on the prescription hardcopy.
Although the FDA memo references beta-lactams only, being mindful of this guidance is helpful with any commercially available compounded product that a pharmacy makes, including oseltamivir (Tamiflu) suspension. Tamiflu suspension is not currently listed on the FDA's Drug Shortage List, but pharmacies nationwide have been struggling to get the product from their wholesalers. So, what are pharmacies to do in order to be best protected in case of an audit?
PAAS has received numerous prescription validation requests, specifically from Caremark, for compounded Tamiflu prescriptions, looking for proper compounding and billing practices. For good measure, consider attaching a screenshot of your wholesaler(s)' website showing proof the commercially available product was not available on or around the date of compounding, or a copy of your purchase order reflecting a product was unavailable to be shipped. Ensure the date, NDC, drug name, and inventory outage is visible. The longer you can prove that an ongoing shortage of a product exists, the better your situation becomes in the event an audit questions the continuous need to compound. We do not believe this is necessary for products listed on the FDA's Drug Shortage List, but documentation to that effect on the prescription would be prudent regardless.
In addition, consider the following PAAS National® Tips when in the situation where compounding a commercially available product is necessary.
PAAS Tips:
Reference the FDA's Drug Shortage List. If the product is listed, print off and attach to hard copy.
Reference package insert to inquire if there is a predetermined method to compound products, as seen within Tamiflu's package insert.
Check with your state's board of pharmacy or Medicaid to inquire if any concessions or guidance has been given regarding drug shortages.
PBMs do not pay for waste, unlike suspensions that are reconstituted. Compound the exact amount needed to complete the therapy.
Follow proper compounding billing and documentation processes, outlined in the November 2021 Newsline article, Self-Audit Series #10 – Compound Prescriptions.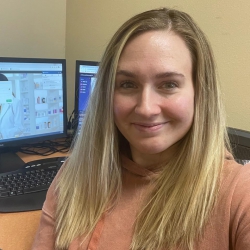 Latest posts by Meredith Thiede, PharmD
(see all)
https://paaswp.s3.amazonaws.com/wp-content/uploads/2022/12/30132524/iStock-846993454.jpg
1280
1920
Meredith Thiede, PharmD
https://paaswp.s3.amazonaws.com/wp-content/uploads/2021/03/24084106/Paas-National_Logo_RGB_transparency-224x300.png
Meredith Thiede, PharmD
2023-01-07 13:15:45
2022-12-30 13:25:52
FDA's Guidance on Compounding Commercially Available Products in Short Supply