FWA and HIPAA Compliance with Job Shadows and Interns
Students performing a job shadow or internship in the pharmacy need proper FWA/HIPAA training and preparation to be behind the pharmacy counter or you are inviting headaches into your operations (and potential legal complications).
Ensure all students entering the professional area of the pharmacy have received proper HIPAA training. They will undoubtedly be exposed to Protected Health Information (PHI) and must know the proper policies and procedures to prevent a breach. Private information about friends, classmates, relatives, or other community members may be learned and this information could be tempting to share with others. By completing HIPAA training prior to exposure to PHI, the students will have a better understanding of the problem with disclosing PHI, including the civil monetary penalties and criminal consequences.
Pharmacy students completing their internship typically spend more time in the pharmacy than someone job shadowing. Interns assisting with daily operations such as billing, filling, counseling, and other professional services, must also complete FWA training. Though their time with your pharmacy may be temporary, these students have access to many of the same pharmacy operations as regular employees. The potential to oversee or partake in wasteful practices, diversion, or other fraudulent activities exists and FWA training must be completed. PAAS National® also recommends completing exclusion checks for interns against both the Office of Inspector General (OIG) and General Services Administration (GSA) lists.
PAAS FWA/HIPAA Compliance members can easily add students to your employee list in the PAAS Member Portal to give them access to the FWA/HIPAA online training modules and automatically receive daily OIG and GSA exclusion checks when the student's profile is created.
PAAS Tips:
Before entering the professional service area of the pharmacy all students should complete HIPAA training
All interns should also receive FWA training
All interns should be checked against the OIG and GSA exclusion lists before entry into the pharmacy and at least monthly thereafter
Students performing a job shadow should have direct supervision
Check with your board of pharmacy for the required oversight of pharmacy student interns
PAAS FWA/HIPAA Compliance members should modify the student's "termination date" when their rotation through your pharmacy ends to remove them from your list of active employees
Contact PAAS National® at (608) 873-1342 or info@paasnational.com for assistance regarding student access to the portal or to become an FWA/HIPAA Compliance member.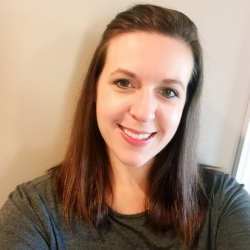 Latest posts by Sara Hathaway, PharmD
(see all)
https://paaswp.s3.amazonaws.com/wp-content/uploads/2021/04/08122136/library-922998_1920.jpg
1280
1920
Sara Hathaway, PharmD
https://paaswp.s3.amazonaws.com/wp-content/uploads/2021/03/24084106/Paas-National_Logo_RGB_transparency-224x300.png
Sara Hathaway, PharmD
2021-04-01 12:01:00
2022-01-04 16:27:58
FWA and HIPAA Compliance with Job Shadows and Interns