Insulin For a Pump: The Recoupment You Never Saw Coming
There are many billing pitfalls related to insulin claims, which is why auditors love to target them. The claim can face recoupment for a missing or incorrect strength, formulation, substitution, days' supply calculation and so on, but one recoupment many pharmacies never see coming is insulin for a pump being inappropriately billed.
Even if your pharmacy is not enrolled as a Medicare Part B supplier, you are still responsible for knowing how the patient is using their insulin because it determines which Medicare benefit is responsible for payment. If the claim is inappropriately billed to Medicare Part D, it would face full recoupment upon audit. PBM algorithms can easily pick out these claims when insulin vials are routinely being billed without insulin syringes. Additionally, the type of pump can impact the amount of insulin covered due to pump capacity and how frequently the disposable pump must be changed. To prevent chargebacks during an audit, pharmacies must be aware of the intricacies related to insulin pumps and the insulin used within them.
Durable vs. Disposable Pumps
Medicare Part B will cover a durable insulin pump if the beneficiary meets specific eligibility criteria. Refer to the September 2020 Newsline article, Billing Insulin for a Pump is Tricky, Especially for Medicare Patients. If the pump is covered by Part B, the drug for inside the pump is also covered by Part B. Tubeless pumps (such as V-Go® and Omnipod®) are not considered durable medical equipment because they cannot withstand repeated use; therefore, tubeless pumps do not meet Medicare Part B coverage criteria. Simply put, both the tubeless pump and the insulin used within the tubeless pump should be billed to Medicare Part D.
V-Go®
V-Go® disposable pumps have unique limitations which must be considered when calculating the days' supply for the insulin used with the device. These pumps should only be used by patients with Type 2 diabetes and each of the three V-Go® devices have different insulin reservoir capacities; the device must be filled to the maximum capacity and must be changed every day. Therefore, if the patient is using a V-Go® 30 they would need 66 units per day, and for a 30-day supply they would need 20 mL of insulin (2000 units divided by 66 units/day equals a 30 days' supply). Dispensing more insulin than what can be held in the prescribed V-Go® device for the duration of that claim can lead to chargebacks. Dispensing too little could lead to "refill too soon" rejections when the patient attempts to refill their insulin.
V-Go® Device
NDC
Package
Day's Supply considerations
Estimated Days' Supply of Insulin*
Contents
Billing Quantity
Total Device Capacity
Basal Rate + Bolus Capability
10 mL
20 mL
30 mL
V-Go® 20
08560-9400-03
30 devices
30 EA
56 units
20 units/24 hours plus max 36 units for bolus dosing
17 days
35 days
53 days
V-Go® 30
08560-9400-02
30 devices
30 EA
66 units
30 units/24 hours plus max 36 units for bolus dosing
15 days
30 days
45 days
V-Go® 40
08560-9400-01
30 devices
30 EA
76 units
40 units/24 hours plus max 36 units for bolus dosing
13 days
26 days
39 days
*Mankind pharmaceuticals, who now owns V-Go, has reported through their Medical Affairs team that there is approximately 8 units daily that are wasted due to priming and dead space in the device. This has not been confirmed in writing, nor found in the package insert, so PAAS' calculations do not consider this. Mankind is planning to update their literature, which would support pharmacies including this waste into days' supply calculations.
Omnipod®
These disposable pumps can be worn for up to 72 hours; however, they could be changed earlier based on the patient's insulin utilization. Each pod holds a maximum of 200 units of insulin; therefore, patients will change the pod at least every 3 days, sooner if they have used all 200 units. To appropriately bill the insulin used with the Omnipod®, the insulin prescription must take into consideration the frequency the pod is changed and the total amount of insulin the patient utilizes. Billing an accurate days' supply is vital to the claim passing an audit.
Omnipod® Device
NDC
Package
Days' Supply Considerations
Contents
Billing Quantity
Total Pod Capacity
Frequency to Change Pod
Omnipod® 5 G6 Intro Kit (Gen 5)
08508-3000-01
1 controller + 10 pods
1 EA
200 units
Every 48-72 hours*
Omnipod® 5 G6 Pods (Gen 5) Refill
08508-3000-21
5 pods per box
5 EA
200 units
Every 48-72 hours*
Omnipod® DASH Intro Kit (Gen 4)
08508-2000-32
1 PDM± and 10 pods
1 EA
200 units
Every 48-72 hours*
Omnipod® DASH Pods (Gen 4) Refill
08508-2000-05
5 pods per box
5 EA
200 units
Every 48-72 hours*
*Based on total daily insulin usage or 72-hour max wear-time
±Personal Diabetes Manager (PDM)
Insulin Overview
Not all insulins are designed to be used in a pump. Only vials of rapid acting such as insulin aspart (NovoLog®, Fiasp®), insulin lispro (Admelog®, Humalog®, Lyumjev®), or insulin glulisine (Apidra®) have been approved for use in a pump. Long-acting, pre-mixed, and concentrated insulins (e.g., U-500) have not been approved for use in a pump, and neither have insulin pens. Using unapproved insulin products in a pump could lead to patient safety issues and chargebacks.
PAAS Tips:
PAAS analysts encourage pharmacy staff to follow these steps when processing claims for insulin vials to ensure the correct plan is billed

Determine if the insulin vials are being used with insulin syringes or with a pump

Determine if the insulin pump is disposable or durable

If the pump is durable, determine if the patient has a Medicare Part D plan (PDP) or a Medicare Advantage Plan (MAPD)

It is often helpful to look at the patient's insurance card
Clues it may be a Medicare Advantage Plan include "MAPD", "Advantage" or a contract number that starts with "H" or "R" in the MA Plan Directory
Pharmacies billing insulin for a patients enrolled in a MAPD should bill the MAPD; the plan will separate the Part B claims from the Part D claims and take care of the proper billing on the backend
Contract numbers starting with "S" or "E" are PDP; refer to the PDP Plan Directory for more details

If claims are billed to Part D incorrectly, and subsequently audited and recouped, you can rebill the claim to Part B within 12 months of the date of service, but only if you were enrolled as a DMEPOS supplier on the claim date of service
Watch for "red flags" on insulin claims to avoid future recoupments

Prescriptions for insulin vials without insulin syringes could indicate the patient is using a pump; it is advisable to follow up with the patient and/or the prescriber for additional clarification
Prescriptions for insulin pens, long-acting insulin, pre-mixed insulin, or concentrated insulin with directions "use in pump" would warrant a discussion with prescriber's office

Watch for adjudication messaging and "soft rejects" instructing the pharmacy to complete a Part D vs. Part B determination on claims for insulin vials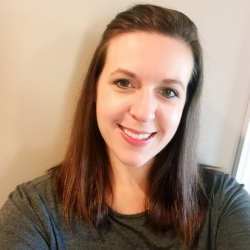 Latest posts by Sara Hathaway, PharmD
(see all)
https://paaswp.s3.amazonaws.com/wp-content/uploads/2023/05/19172622/iStock-1456591961.jpg
1080
1920
Sara Hathaway, PharmD
https://paaswp.s3.amazonaws.com/wp-content/uploads/2021/03/24084106/Paas-National_Logo_RGB_transparency-224x300.png
Sara Hathaway, PharmD
2023-06-05 17:21:40
2023-05-19 17:26:32
Insulin For a Pump: The Recoupment You Never Saw Coming