Is Your Pharmacy Ready for an Unannounced Audit?
Pharmacies are often startled with the limited amount of time a PBM offers prior to an onsite audit. However, PBM auditors, DEA agents, FDA inspectors and state Board of Pharmacy inspectors can also make unannounced visits.
Ensuring your staff members are prepared in case of an unannounced visit is essential. Since these visits occur without warning, the Pharmacist-in-Charge (PIC) and/or owner may not be working or available to assist. Keeping information in a central location and advising staff on how to handle these intimidating visits will make the process go much smoother.
PAAS National® has created a document to help pharmacies prepare for PBM visits. Located on our website, under the Tools & Aids Section, you can find our Onsite Credentialing Guidelines. This tool provides a list of frequently asked questions from auditors. The guide also includes references to the Policy and Procedure Manual for PAAS National® Fraud, Waste & Abuse and HIPAA Compliance members.
PAAS Tips:
Anyone requesting access to PHI (or your professional service area) should be identified with a company issued picture ID and other validating information

Follow your pharmacy's HIPAA policy for visitors. PAAS FWA/HIPAA members can document information on their Visitor's Log located in their Policy and Procedure Manual

Check PAAS' newest guide How to Be Prepared for An Onsite Audit located in our Tools & Aids Section
Make sure all staff are:

Up to date on FWA and HIPAA compliance training
OIG and GSA exclusion checked; required monthly, PAAS performs these checks daily for our FWA/HIPAA members and records are accessible on the PAAS Member Portal

Review and update your FWA/HIPAA Compliance Manual and the Onsite Credentialing Guidelines with your Compliance Officer and/or PIC
Keep copies of all documents requested by auditor or inspector
Keep copies of any documents you are requested to sign
Contact PAAS once your PBM visit is over as we can track this information to better serve all members based on your experience
Don't have an FWA/HIPAA Compliance Program? Contact PAAS and receive a $126 discount when you combine services with your audit assistance. Get started today! info@paasnational.com or (608) 873-1342.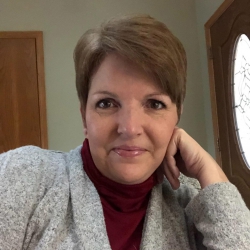 Latest posts by Dana Westberg, CPhT
(see all)
https://paaswp.s3.amazonaws.com/wp-content/uploads/2022/01/05110822/iStock-1036260604.jpg
1344
1920
Dana Westberg, CPhT
https://paaswp.s3.amazonaws.com/wp-content/uploads/2021/03/24084106/Paas-National_Logo_RGB_transparency-224x300.png
Dana Westberg, CPhT
2022-07-11 13:27:00
2022-07-01 13:33:02
Is Your Pharmacy Ready for an Unannounced Audit?