LifeScan Hires Law Firm to Pursue Pharmacies Purchasing from Unauthorized Distributors
Test strip manufacturers sit in a unique position when it comes to monitoring nonprescription diabetic supply purchasing and dispensing. Manufacturers acquire purchase histories from authorized distributors regarding the volume of test strip products ordered by a pharmacy. Additionally, manufacturers can obtain information regarding the amount of test strip-associated rebates paid to PBMs by NCPDP number. With simple math, the manufacturer can identify when a pharmacy has not ordered diabetic test strips from a source they authorize.
This was the premise for a law firm who went after pharmacies on behalf of Lifescan, the manufacturer of One Touch test strips. The law firm wrote correspondence to pharmacies, notifying them of alleged discrepancies between claims they submitted, and were subsequently paid for, and the purchase history obtained from a LifeScan Authorized Distributor.
In fact, legal action pertaining to test strip manufacturers alleging pharmacies and/or distributors malpractices have a long-standing history. In 2015, Abbott filed a complaint that U.S. pharmacies, wholesalers, and other distributors were selling Freestyle® test strips intended for sale internationally. This prompted both Caremark and Express Scripts to change their policies regarding authorized distributor use due to manufacturers withholding millions in rebates owed to PBMs. In 2019, Roche Diagnostics filed multiple lawsuits claiming, "nationwide fraud for improper sourcing or billing of diabetic test strips that caused the manufacturer to pay millions of dollars in unwarranted rebates." This was previously written about in May 2019's Newsline article, Fraud Risk with Diabetic Test Strip "Authorized Distributors" and Manufacturer Lawsuits.
It is of the utmost importance that the test strip distributor(s) pharmacies choose are properly vetted. PAAS National® has assisted on numerous cases pertaining to test strip manufacturers and PBMs trying to recoup funds on the premise of pharmacies utilizing unauthorized distributors. Pharmacies may think they are saving money, but the repercussions can be exorbitant, including recoupments, contract termination, and legal actions.
Manufacturers have compiled a list of authorized distributors which is posted on their websites. Refer to each manufacturer's online authorized distributor list prior to purchasing test strips. Note that Drug Distributor Accreditation (DDA), formerly Verified-Accredited Wholesale Distributors (VAWD) is not the same as being an authorized distributor.
Abbott® (Freestyle): https://www.diabetescare.abbott/ click on "Distributors" at the bottom of the page
Ascensia® (Contour® Next): https://www.contournext.com/ click on "Distributors" at the bottom of the page
LifeScan® (OneTouch®): https://www.lifescan.com/transparency
Roche® (Accu-Chek®): https://rxvp.accu-chek.com/welcome/adr_list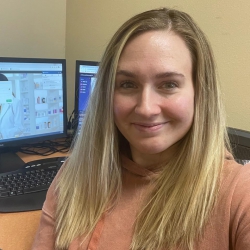 Latest posts by Meredith Thiede, PharmD
(see all)
https://paaswp.s3.amazonaws.com/wp-content/uploads/2021/02/17115441/diabetes.jpeg
1080
1920
Meredith Thiede, PharmD
https://paaswp.s3.amazonaws.com/wp-content/uploads/2021/03/24084106/Paas-National_Logo_RGB_transparency-224x300.png
Meredith Thiede, PharmD
2021-10-04 16:13:22
2022-01-04 16:26:48
LifeScan Hires Law Firm to Pursue Pharmacies Purchasing from Unauthorized Distributors