MedImpact is Turning Up the Heat on FWA Investigations
PAAS National® has recently received several FWA audit results requiring the pharmacy to submit additional, and arduous, supporting documentation. Pharmacies need to be aware of the audit risks for medications with high Average Wholesale Prices (AWP) and narrow FDA approved indications (e.g., Pennsaid®). Significant time and effort must be put forth by the pharmacy, prescriber and potentially the patient, to support these claims.
MedImpact FWA audit results are requesting numerous items to support the claims submitted by the pharmacy. Important to note, these results have included many claims that were never paid by the plan. Any claim submitted to a PBM can be requested for audit, even if rejected at point of sale. Clearly these FWA audits are not focusing solely on financial recoupment, but also suspicious conduct by the pharmacy (i.e., test claims). Keep the following in mind:
Prescriptions transferred from a pharmaceutical hub are under scrutiny. Claims for high AWP medications, with an origin code of 5, are easy claims for a PBM's algorithm to flag. MedImpact results have come back to pharmacies requesting medical records to show proof of a valid patient/prescriber relationship and to support the necessity of the medication – often difficult to obtain. The audit results have also requested proof the patient authorized or requested these transferred prescriptions be filled prior to adjudication.
Patient's medication and pharmacy history are also being tracked by MedImpact during these audits. Prescription claims for patients starting on a high AWP formulation, versus potential lower cost therapies, are requiring a prescriber attestation with justification (again, not always easy to obtain). Pharmacies filling prescriptions for the first time for a patient, and only filling these high AWP medications, have been required to provide a written explanation of how these prescriptions were obtained.
With the current public health emergency, pharmacies must be diligent in verifying the legitimacy of telemedicine prescriptions, especially for high AWP medications. See the June 2019 PAAS Newsline article, Telemedicine: Questions to Consider from an Audit Perspective for more information.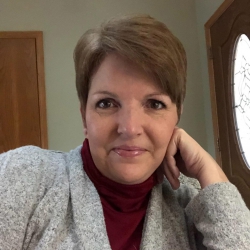 Latest posts by Dana Westberg, CPhT
(see all)
https://paaswp.s3.amazonaws.com/wp-content/uploads/2021/10/21092105/risk-g008d0f36b_1920.jpg
1279
1920
Dana Westberg, CPhT
https://paaswp.s3.amazonaws.com/wp-content/uploads/2021/03/24084106/Paas-National_Logo_RGB_transparency-224x300.png
Dana Westberg, CPhT
2021-10-28 09:14:00
2022-01-04 16:32:18
MedImpact is Turning Up the Heat on FWA Investigations