Metformin ER – Can I Substitute?
Many pharmacies struggle with identifying which metformin ER product they can dispense or substitute. There are three different strengths and three different extended-release mechanisms. The FDA uses Therapeutic Equivalency (TE) codes to show which generic products can be substituted for a specific brand name. When there are multiple branded versions of an identical active drug ingredient, form, and route of administration, then the FDA must assign each brand an additional identifier such as AB, AB1, AB2 and AB3. The brand names below are different due to their extended-release mechanisms. Generic versions may only be substituted for the brand with the same TE code.
Brand Name
Strengths (mg)
FDA Orange Book

TE Codes

Extended-Release Format
Glucophage XR®
500, 750
AB, AB1
Dual hydrophilic polymer system
Fortamet®
500, 1000
AB2
Single-Composition Osmotic Technology (SCOT)
Glumetza®
500, 1000
AB3
Gastric Retention Technology
For example, if you receive a prescription for Fortamet® 1000 mg, you may dispense with the brand name product or a generic formulation with a TE code of AB2
PAAS Tips:
PAAS has seen countless PBM audits for metformin ER products due to the substantial price differences

Fortamet®, Glumetza® and their TE generics are higher risk for audit due to their higher cost

It may be appropriate to switch patients for clinical reasons, including side effects – for audit purposes, consider documenting the rationale on the hard copy
Be aware that a PBM may require clarification from the prescriber when dispensing the higher cost metformin ER products
Use the FDA orange book and/or your wholesaler database to identify the TE codes of various manufacturers
If a prescription is written for generic metformin ER, the pharmacy should clarify which "version"
the patient has been on or which "version" the prescriber prefers and notate on the prescription
If you need to substitute between formulations that have different TE codes (e.g., AB1 and AB2), the pharmacy will need to obtain prescriber approval and document a clinical note on the prescription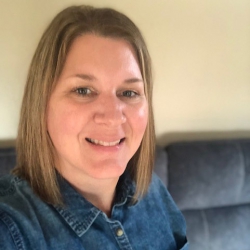 Latest posts by Jennifer Ottman, CPhT
(see all)
https://paaswp.s3.amazonaws.com/wp-content/uploads/2022/08/08112439/iStock-175444869_vs.jpg
1278
1920
Jennifer Ottman, CPhT
https://paaswp.s3.amazonaws.com/wp-content/uploads/2021/03/24084106/Paas-National_Logo_RGB_transparency-224x300.png
Jennifer Ottman, CPhT
2022-08-11 10:05:00
2022-08-08 11:24:58
Metformin ER – Can I Substitute?