Migraine Medications Continue to Cause Headaches
As PBMs continue to monitor claims for migraine medications, PAAS National® continues to receive questions about billing and the audit risks associated with these claims. When billing a medication to treat or prevent a migraine, pharmacies often struggle with having the correct documentation recorded for audit purposes. Submitting accurate quantities and days' supply, along with appropriate documentation to support these claims, are the biggest issue PAAS comes across during an audit. PBMs monitor, and flag, these claims due to excessive cost, quantities submitted, days' supply and/or frequency of refills.
PAAS Tips:
Check to be sure the dosage form is present and clearly indicated whether that be an oral tablet, oral disintegrating tablet (ODT), nasal spray or subcutaneous (SQ) injection
Vague instructions for use such as "Use as Directed" and "as needed" should always be clarified
Prescriptions written for more than one package of any dosage form should have the estimated number of headaches per week or per month, per the prescriber, documented on the prescription and on the patient label. This information allows the pharmacy to calculate an accurate days' supply when submitting the claim.
Pay close attention to the FDA labeling for:

Indications and usage – some medications are used for the treatment of a migraine and others as a preventative treatment
Dosage and Administration – review the recommended dose, can the patient repeat a dose, is there a maximum number of migraines that can be treated per week/month
Be sure to bill the appropriate days' supply. Ex: Provider orders 16 tablets of Nurtec ODT for preventative treatment. Using 1 tablet every other day would make this a 32 days' supply, not 30 days' supply

Here are some examples:
Drug
FDA approved indications/usage
Recommend dose
Can patient repeat the dose?
Maximum daily dose
Billing Unit per package
Migranal Nasal Spray
Acute treatment
One spray in each nostril (must prime with 4 pumps prior to each use and discard 8 hours after it is primed)
Yes, 15 minutes later
No more than 4 sprays (2 mg) per 24 hours.

No safety studies for doses
> 3 mg/24 hours and 4 mg/7 days.

8 mL
Nurtec ODT tablets
Acute treatment
75 mg daily
No
No more than 18 doses in a
30-day period
8 each
Preventative treatment
75 mg every other day
Ubrelvy tablets
Acute treatment
50 mg or 100 mg
Yes, at least 2 hours after initial dose
200 mg/24 hours and no more than 8 migraines in 30-day period
10 or 16 each
Please reach out to PAAS (608) 873-1342 or info@paasnational.com with any questions on how to bill for different migraine medications so you don't end up with a headache!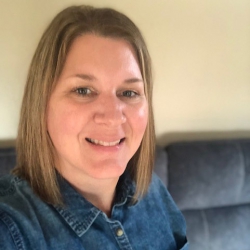 Latest posts by Jennifer Ottman, CPhT
(see all)
https://paaswp.s3.amazonaws.com/wp-content/uploads/2023/08/04113049/iStock-1355037936.jpg
1250
1920
Jennifer Ottman, CPhT
https://paaswp.s3.amazonaws.com/wp-content/uploads/2021/03/24084106/Paas-National_Logo_RGB_transparency-224x300.png
Jennifer Ottman, CPhT
2023-08-24 11:28:42
2023-08-04 11:31:17
Migraine Medications Continue to Cause Headaches