NCPDP Updates DAW Code Definitions to Encompass Interchangeable Biosimilars
In the August 2022 version of the National Council for Prescription Drug Programs (NCPDP) Telecommunication Version D and Above Questions, Answers and Editorial Updates, there is new guidance in section 3.1.3 regarding interchangeable biosimilar products and Dispense As Written (DAW)/Product Selection Code (408-D8) field in anticipation of the DAW code definition updates which should go into effect October 15, 2023. With more interchangeable biosimilar products set to hit the market later this year, it is important to understand how to appropriately use these DAW codes to prevent future audit issues.
Section 3.1.3 of the NCPDP document starts by outlining the FDA definitions of a biosimilar product, interchangeable product, and reference product. It goes on to state that when a prescriber indicates DAW 1 on a prescription, substitution of the product as written is not appropriate and when the prescriber does not indicate DAW 1 on a script, DAW 0 or DAW 2-9 could be appropriate. The chart below was included in the NCPDP document to aid pharmacies in determining appropriate DAW codes to bill.
Prescribed Drug
Substitution Allowed

Substitution Not Allowed

Dispensed/Billed Drug
DAW Code (408-D8)
Reference Product
Allowed
Interchangeable Biosimilar
0
Reference Product
Not Allowed
Reference Product
1
Reference Product
Allowed
Reference Product
2-9
Interchangeable Biosimilar
Allowed
Interchangeable Biosimilar
0
Interchangeable Biosimilar
Not Allowed
Interchangeable Biosimilar
1
Interchangeable Biosimilar
Allowed
Reference Product
2-9
While this chart is useful, you may be asking yourself – What does this all mean?! Let us go through several examples.

Example #1 – The pharmacy receives a script for Lantus Solostar® (DAW 1) from the prescriber.

Since the script was flagged "Dispense as written" by the prescriber, the pharmacy must dispense the prescribed reference product, Lantus Solostar® and should utilized DAW 1 in field 408-D8 on the claim.

Example #2 – The pharmacy received a script for Lantus Solostar® (DAW 0) from the prescriber.

Since Lantus Solostar® has an authorized interchangeable biologic (Semglee®), and both Lantus Solostar® and Semglee® have interchangeable unbranded biologics there are some additional considerations that must be made before determining the proper item to bill:

(1) State regulations regarding the substitution of interchangeable biologic agents. Many states require the least expensive biologic agent to be dispensed. To find a link to your applicable state regulation, you may reference the Cardinal Health website. This may mean looking at your inventory to see what you have in stock and trying to bill the least expensive product first, then following the PBM claim messaging if the claim rejects.

a. If the interchangeable biosimilar is dispensed instead of the reference product, DAW 0 is appropriate.

b. If the reference product is dispensed, due to a formulary preference, DAW 9 would be appropriate.

(2) Patient Preference. Though the prescriber allows for substitution, the patient may prefer to stay with the reference product prescribed, in this case that would be Lantus Solostar®. DAW 2 would be appropriate for this claim.

Example #3 – The pharmacy received a script for Semglee®, the interchangeable biosimilar for Lantus Solostar®, (DAW 1) from the prescriber.

Since the script was flagged "Dispense as Written" by the prescriber, the pharmacy must bill Semglee® as prescribed and a DAW 1 would be appropriate on this claim.

Example #4 – The pharmacy received a script for Semglee®, the interchangeable biosimilar for Lantus Solostar®, (DAW 0) from the prescriber.

If the claim is billed for Semglee®, DAW 0 would be appropriate. If instead the patient wishes to be on (or stay on) Lantus Solostar®, then DAW 2 should be used on the claim for Lantus Solostar®. If Semglee® is not available from your supplier and Lantus Solostar® is available, DAW 8 could be utilized when billing the claim for Lantus Solostar® to signify that the interchangeable biosimilar was unavailable from your wholesaler—for this scenario, be sure to keep record to prove Semglee® was unavailable in the event the claim is audited. This could be a copy of an invoice showing Semglee® was out of stock, or a screen shot of your wholesaler's website showing it was unavailable.

Example #5 – The pharmacy received a script for insulin glargine 100 units/mL (DAW 0) from the prescriber.

Insulin glargine encompasses several different insulin products, include reference products Lantus Solostar® and its unbranded equivalent, Semglee® and its unbranded equivalent, Basaglar®, and RezvoglarTM. Pharmacy staff should consider clinical context, patient history, formulary preference, and cost of the medication when determining the correct product to bill and may need to contact the prescriber's office for additional clarification. If Lantus Solostar® (the reference product) is billed due to formulary preference, a DAW 9 would be appropriate and if Lantus Solostar® was billed due to the patient requesting brand, DAW 2 would be appropriate. If an interchangeable biosimilar was billed, DAW 0 would be appropriate.

PAAS Tips: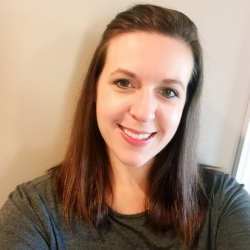 Latest posts by Sara Hathaway, PharmD
(see all)
https://paaswp.s3.amazonaws.com/wp-content/uploads/2022/09/12104349/iStock-1301300910_biologic.jpg
960
1920
Sara Hathaway, PharmD
https://paaswp.s3.amazonaws.com/wp-content/uploads/2021/03/24084106/Paas-National_Logo_RGB_transparency-224x300.png
Sara Hathaway, PharmD
2022-09-19 10:36:00
2022-09-12 10:44:17
NCPDP Updates DAW Code Definitions to Encompass Interchangeable Biosimilars