New Dispensing Platform? Be Ready in Case of an Audit!
Pharmacies updating or changing their dispensing platform may face unique audit issues. A top priority PAAS National® recommends for pharmacies going through a software migration is to ensure access to records from your old system. This accessibility is crucial in being able to respond to audit requests.
Record keeping requirements are often overlooked during software changes.
Medicare Part D rules require all records be kept for 10 years, plus the current contract year. Commercial plans, Medicaid, state, and federal requirements can range from 2 to 7 years. Pharmacies must be able to access not only prescriptions, but signature logs, proof of copay collection and invoice records.
Storage of pharmacy files may be expensive, but audit recoupments for missing documents are typically costlier. Research your pharmacy's record storage process to ensure you can access accurate and complete records in a timely manner in the event of an audit.
If you are acquiring a pharmacy (or their records), you must also be aware of potential audit pitfalls with these newly acquired records. Origin codes, overlapping prescription numbers, state transfer requirements and clear links to original prescriptions must be considered during the acquisition process. State Boards of Pharmacy can also be an excellent source for guidance during this process.
PAAS Tips:
Be sure all electronically archived documents can be accessed and printed in a usable format
Technical support availability is extremely important when using any software vendor
Transferring to a new software system will typically require an update to the prescription origin code (5) and clear reference to the original prescription (crosswalk for data migrations)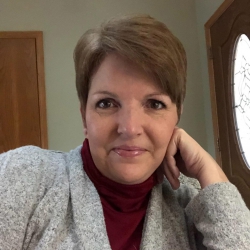 Latest posts by Dana Westberg, CPhT
(see all)
https://paaswp.s3.amazonaws.com/wp-content/uploads/2022/06/07115000/iStock-484288642.jpg
946
1920
Dana Westberg, CPhT
https://paaswp.s3.amazonaws.com/wp-content/uploads/2021/03/24084106/Paas-National_Logo_RGB_transparency-224x300.png
Dana Westberg, CPhT
2022-06-09 11:29:00
2022-06-07 11:55:45
New Dispensing Platform? Be Ready in Case of an Audit!