Nuances of Insulin Pens and How They May Differ
Priming insulin pens prior to use helps ensure the appropriate dose is being administered. Calculating the priming units in your days' supply is very important. These additional units added for "priming" or "safety checking" the insulin pen and pen needle for each injection, could greatly influence the quantity and days' supply you are billing.
Most insulin pens require two units per injection to prime; however, there are three products that require more.
| | |
| --- | --- |
| Insulin | Priming Units |
| Toujeo® Solostar® | 3 units |
| Toujeo® Max Solostar® | 4 units |
| Humulin® R U-500 KwikPen | 5 units |
Another consideration between insulin pens is the number of units the pen can dial. While most pens deliver doses in 1-unit increments, there are four specific insulin products that do not. Be mindful that these products can only deliver doses in discrete intervals and be prepared to clarify instructions for use that cannot be administered.
| | |
| --- | --- |
| Insulin | Dosing Increments |
| Humalog® Junior KwikPen® | 0.5 units |
| Humulin® R U-500 KwikPen | 5 units |
| Tresiba® Flextouch® 200 units/mL | 2 units |
| Toujeo® Max Solostar® | 2 units |
PAAS Tips:
Document the number of priming units on the prescription if used in your days' supply calculation
Remember priming units are not applicable with insulin vials
Non-insulin pen products that have pre-set dosages (i.e., Ozempic®), do not use priming units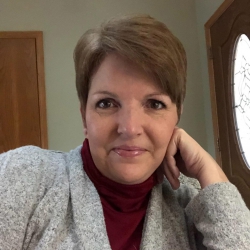 Latest posts by Dana Westberg, CPhT
(see all)
https://paaswp.s3.amazonaws.com/wp-content/uploads/2023/05/19162533/iStock-1477100174.jpg
1280
1920
Dana Westberg, CPhT
https://paaswp.s3.amazonaws.com/wp-content/uploads/2021/03/24084106/Paas-National_Logo_RGB_transparency-224x300.png
Dana Westberg, CPhT
2023-05-18 16:21:47
2023-05-19 16:26:32
Nuances of Insulin Pens and How They May Differ