OIG and GSA Exclusion Checking – Are You Compliant?
The United States Department of Justice recently released the outcome of an investigation of the False Claims Act. Two pharmacists and their management company in Pennsylvania agreed to pay $250,000 to resolve the potential liability.
Claims were brought forward under qui tam, known as the whistleblower provision of the False Claims Act statue. After an investigation by U.S. Department of Health and Human Services' Office of Inspector General (OIG), the U.S. Office of Personnel Management's Office of Inspector General, and the U.S. Attorney's Office for the Eastern District of Pennsylvania, it was discovered the management group and pharmacies employed a pharmacist that had been excluded from participating in federal health care programs. This exclusion occurred due to a felony-controlled substance conviction.
The investigation also revealed that the pharmacist in question, although having a suspended pharmacist license due to his conviction, had been given administrative authority and was filling prescriptions when pharmacists-in-charge were not available.
Claims billed to Medicare, Medicaid or the Federal Employee Health Program by an excluded person are considered false or fraudulent. Penalties, claim recoveries and possible pharmacy exclusion can result from an excluded employee. Pharmacies must be diligent in monitoring the OIG and the General Services Administration (GSA) exclusion lists. Potential employees must be checked prior to hire.
PAAS National®'s Fraud, Waste and Abuse & HIPAA Compliance Program monitors the OIG and GSA lists for our members. The pharmacy is notified immediately if an excluded employee is found. The program also allows members to print monthly exclusion lists and stores them electronically. PBMs will often request proof of exclusion checks during an audit.
Contact PAAS National® at (608) 873-1342 or visit paasnational.com/fwac-hipaa for more information on our FWA/HIPAA Compliance Program. By becoming an Elite member of both programs you save $120; join today to avoid any gaps between checks and get daily OIG and GSA exclusion list checks!
PAAS Tip: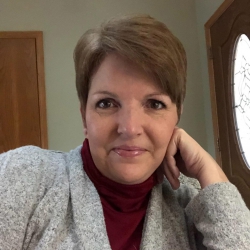 Latest posts by Dana Westberg, CPhT
(see all)
https://paaswp.s3.amazonaws.com/wp-content/uploads/2021/09/01114420/pexels-dzenina-lukac-930530.jpg
1280
1920
Dana Westberg, CPhT
https://paaswp.s3.amazonaws.com/wp-content/uploads/2021/03/24084106/Paas-National_Logo_RGB_transparency-224x300.png
Dana Westberg, CPhT
2021-09-10 11:37:00
2022-01-04 16:32:25
OIG and GSA Exclusion Checking – Are You Compliant?