Options for DMEPOS Orders with Quantities Above Policy Limits
Medicare has strict coverage qualifications and limitations for items covered by Part B. This criteria and restrictions can be found within the Local Coverage Determinations (LCD) and Policy Articles set by the Durable Medical Equipment Medicare Administrative Contractor (DME MAC), Noridian or CGS®. The limits are dependent upon the DMEPOS item dispensed; therefore, being familiar with each LCD and Policy Article for the items dispensed by your pharmacy is critical for decreasing the risk of recoupment upon audit. Though the quantities may be limited by the policy, these limits may sometimes be exceeded if appropriate documentation exists to support the medical necessity of the excess supplies.
Rather than creating a workaround to circumvent the policy limits, below are the three recommended strategies for handling orders written for quantities above policy limits.
Contact the prescriber and confirm the extra quantity is needed. Ensure the medical records have appropriate documentation to support the medical necessity of the extra quantity. PAAS National® encourages pharmacies to obtain records prior to dispensing to ensure they met the policy requirements.
Contact the prescriber and alert them to the policy limit. To save yourself time, utilize the pre-drafted Clinician Resource Letters from CGS® or Noridian. If there is no medically necessary reason to support the use of quantities above the policy limit, ask the prescriber for authorization to update the standard written order to be within policy limits. Update the order by adding a clinical note with the date, the name and title of the person you spoke with, the clarification, and your initials and update the dispensing label to match.
If the prescriber and/or the patient insist on needing the extra quantity and the medical records do not have evidence to support the medical necessity of the extra quantity ordered, consider completing an Advance Beneficiary Notice of Non-coverage (ABN) prior to providing the quantity above policy limits.
PAAS Tips:
Exceeding policy limits increases your chances for audit and the need for proper documentation
Ensure there is proper documentation for each DMEPOS item your pharmacy dispenses by familiarizing yourself with the LCD and Policy Article, utilizing the DME MAC documentation checklist, and viewing on-demand and live webinars
Read the March 2022 Newsline article Self-Audit Series #14 – DMEPOS Items for additional guidance
A copy of the ABN form (Form CMS-R-131) and instructions can be found on the CMS website

The notice must not exceed one page in length, must be legible, and needs to be maintained for a minimum of five years from the completion of delivery of care (longer if required per State law)
For additional details on completing an ABN, see the following Newsline articles
An ABN applies whether the supplier accepts assignment or not, as there are financial liability provisions under Medicare Law – Medicare Claims Processing Manual Chapter 30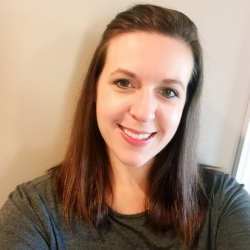 Latest posts by Sara Hathaway, PharmD
(see all)
https://paaswp.s3.amazonaws.com/wp-content/uploads/2022/03/16095720/pexels-negative-space-48603.jpg
1280
1920
Sara Hathaway, PharmD
https://paaswp.s3.amazonaws.com/wp-content/uploads/2021/03/24084106/Paas-National_Logo_RGB_transparency-224x300.png
Sara Hathaway, PharmD
2022-03-26 09:52:00
2022-03-16 09:58:02
Options for DMEPOS Orders with Quantities Above Policy Limits