OptumRx/SCIO Targeting Part B Drugs & Supplies
In the most recent round of OptumRx/SCIO desk audits, PAAS is seeing audits for test strips, insulin used in a pump, nebulizer solutions, immunosuppressants, chemotherapy medications, and vaccines. If the patient is Medicare-eligible and meets Medicare requirements, these claims should be billed to Medicare Part B. If the pharmacy is processing under a Medicare Advantage plan (Part C), they are required to cover everything that is covered by Part A, B and sometimes D. Some plans require that all drugs and supplies be billed to the prescription benefit and they will process them under either B or D as appropriate. Other plans may require that you bill Part B drugs and supplies to the medical benefit and only Part D to the prescription benefit.
Why do these potential Medicare B claims go through the Part D plan at the point of sale? 
Medicare has directed the plan sponsors to cover all claims at point of sale to prevent any delay in patient care. 
Section 20.2 in Chapter 6
 of the Medicare Prescription Drug Benefit Manual states 
"Part D sponsors generally may use either PA requirements or a 'pay and chase' approach to determine whether payment for drugs may be made under Part D."
 All health care providers should be knowledgeable about Medicare coverage prior to providing services or items to Medicare beneficiaries. CMS expects that pharmacies know Medicare coverage requirements so they can anticipate payment denial. 
Section 20.2.2 in Chapter 6
 discusses the expectations of Part D sponsors to perform due diligence in Medicare A/B vs D coverage.
PAAS Tips:
Pharmacies should be aware of drug classes typically billed to Medicare B
Determine if patient is Medicare eligible
Contact the equipment supplier to verify if they are billing Part B for supplies, if so, then the drugs should be billed to Part B
If billing a Part C plan, confirm with the plan on how to bill
Pay close attention to any soft reject messages and do not override just to get a claim paid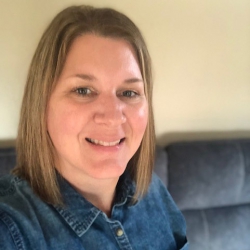 Latest posts by Jennifer Ottman, CPhT
(see all)
https://paaswp.s3.amazonaws.com/wp-content/uploads/2021/07/21163252/darts-102919_1920.jpg
1280
1920
Jennifer Ottman, CPhT
https://paaswp.s3.amazonaws.com/wp-content/uploads/2021/03/24084106/Paas-National_Logo_RGB_transparency-224x300.png
Jennifer Ottman, CPhT
2020-01-21 16:30:00
2022-01-04 16:30:22
OptumRx/SCIO Targeting Part B Drugs & Supplies