Ozempic® Package Size Change
In March 2023, Novo Nordisk introduced a new pen size for the 0.25 mg and 0.5 mg dose of Ozempic®. The previous pen was a 1.5 mL and the new pen is 3 mL. All strengths of Ozempic® now come in 3 mL pens. Pharmacies have frequently asked how this change affects patients' current prescriptions.
PAAS National® analysts recommend pharmacies…
obtain a new prescription when switching from the 1.5 mL pen to the 3 mL pen. While the instructions, as well as the number and strength of the deliverable doses remain the same, the concentration for the pen which delivers 0.25 mg or 0.5 mg per dose has decreased (from 1.34 mg/mL to 0.68 mg/mL) and the total volume to dispense has doubled (from 1.5 mL to 3 mL). Without a new prescription, pharmacies could run into major audit issues if they over dispense what the prescription is originally authorized for.
NDC
Label Color
Dose Administered
Initial or Maintenance Dose
Number of Pens Per Box
Total mg per Box
Billing Quantity Per Box
00169-4181-13
Red
Pen delivers 0.25 mg or 0.5 mg only
Initial Dose
(0.25 mg) or Maintenance Dose (0.5 mg)
1 Pen
2 mg
3 mL
00169-4130-13
Blue
Pen delivers 1 mg only
Maintenance Dose
1 Pen
4 mg
3 mL
00169-4772-12
Yellow
Pen delivers 2 mg only
Maintenance Dose
1 Pen
8 mg
3 mL
Pharmacies must also be aware of potential incorrect dosing instructions with injections like Ozempic® and Victoza®.  The dose counters on these medications are measured by mg not mL, which can increase the risk of error. Additionally, the pens are not interchangeable, and patients must receive the pen that corresponds with the appropriate dose prescribed.
PAAS Tips: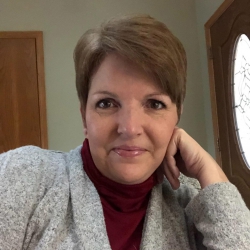 Latest posts by Dana Westberg, CPhT
(see all)
https://paaswp.s3.amazonaws.com/wp-content/uploads/2023/06/19171825/iStock-1362142320.jpg
1732
1732
Dana Westberg, CPhT
https://paaswp.s3.amazonaws.com/wp-content/uploads/2021/03/24084106/Paas-National_Logo_RGB_transparency-224x300.png
Dana Westberg, CPhT
2023-06-01 17:11:15
2023-05-19 17:18:32
Ozempic® Package Size Change