PBM Prescription Validation Requests Rose Nearly 20% in 2022!
Prescription Validation Requests (also known as claim reviews) are becoming a more frequent occurrence with many PBMs. In 2022, PAAS saw an 18% increase year over year. Some of the reasons these claims get flagged include:
High dollar claims
High quantity to days' supply ratios
NDC package size mismatched to quantity billed
While these requests are a nuisance, they can work to the pharmacy's benefit. With the PBM looking at the claim prospectively (before payment is received), pharmacies can avoid incorrectly refilling medication if an error is detected. Conversely, if a pharmacy is not prompted to correct an error (when one exists) and the claim is refilled over the course of a year, the financial recoupments can be much greater upon audit. The frustration comes in when these claim reviews are repetitious, and false positives (i.e., no billing errors) – creating work for the pharmacy without the need for claim correction.
Below is a chart of the various PBMs conducting these prospective reviews and the details/nuances associated with each. OptumRx/EXL® makes up the majority of these pre-claim reviews that members report to PAAS. OptumRx defines the Prescription Validation Request (PVR) in their pharmacy manual as follows:
Administrator conducts limited scope prescription validation reviews for quality assurance purposes ("PVRs"), which are distinct from and are not considered audits. PVRs are utilized to verify the accuracy and validity of prescription claim submissions. Claims are monitored daily for appropriateness and potential billing errors and selected for review prior to payment. Network Pharmacy Providers are typically contacted via fax or email and asked to provide photocopies of specific documents and records related to its claims submitted to Administrator.
PBM
Title of Request
Days to Respond
Targeted Claims
Caremark®
Concurrent Claim Review
3
Compounds, non-FDA approved products, injections
Express Scripts®
Claims for Investigative Review
5
CII's
Humana®
Pharmacy Claim Validation Request
3 business
Potentially misbilled claims

(Unusual quantity and days' supply combination)

MagellanRx/Conduent
Claim Check verification review
7
High dollar (Emgality ®, insulin)
MedImpact
Pre-pay Claim Review
3 business
Potential billing errors

(Unusual quantity and days' supply, incorrect DAW code)

OptumRx/EXL®
Validation Request
14 business
High dollar (Humira®, Enbrel®, insulin, inhalers)
Prime Therapeutics
Initial Documentation Request
2
High-dose insulin
While PBMs have fancy names for these requests, make no mistake: if it looks like an audit, you must submit documentation like an audit, and you get results (and recoupments) like an audit, it is an audit!

PAAS Tips:
Send the validation review request to PAAS National® right away as these can often have short deadlines

Include a copy of the prescription and your backtag for the date of service in question so that we can verify claim billing

Most requests do NOT require a signature log, but PAAS will confirm if required after reviewing your audit notice.
Often, these claims are very recent and sometimes have not even left the pharmacy
A response is required even if claim has been reversed
If a claim is recent (within) 30 days, and there is a billing error, the pharmacy can often correct the claim (if applicable)
If the PBM finds the claim to be accurately billed, the pharmacy will not receive any "results"
Even though these requests are not typically labeled as an "audit", PAAS has seen PBMs deny payment on the claim and/or issue "results"
If the pharmacy received what looks like "results," send to PAAS for guidance. The "results" may list an estimated overpayment amount which is often a consequence of external auditing entities not having real time claims access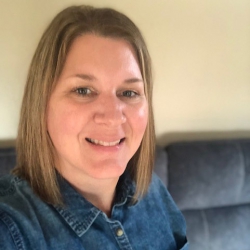 Latest posts by Jennifer Ottman, CPhT
(see all)
https://paaswp.s3.amazonaws.com/wp-content/uploads/2023/02/03093439/iStock-1353602218.jpg
1280
1920
Jennifer Ottman, CPhT
https://paaswp.s3.amazonaws.com/wp-content/uploads/2021/03/24084106/Paas-National_Logo_RGB_transparency-224x300.png
Jennifer Ottman, CPhT
2023-02-07 09:07:46
2023-02-03 09:35:35
PBM Prescription Validation Requests Rose Nearly 20% in 2022!