PBMs Require "Cut Quantity" Documentation
Whenever a pharmacy dispenses a quantity less than what the prescriber ordered, there should be a reason documented for the "cut quantity". PBMs want to know why the pharmacy is dispensing less than what was prescribed. There are many reasons why this could happen, but the three most common are:
Insurance Limits the Quantity – if the prescription is written for a 90-day supply but the plan only covers 30 days, the pharmacy can document "ILQ = 30 days" on the hard copy
Sometimes the patient requests a lesser amount than what was prescribed – pharmacy can document "patient requested one month" or whatever quantity or number of days is requested
A pharmacy may be trying to sync a medication with the patient's other medications – "med sync" should be documented in this case
PAAS has seen a few PBMs try to recoup on cut quantities if the pharmacy did not have the reason documented. PAAS Audit Assistance members can view chart of audit discrepancy codes on eNewsline.
PAAS Tips:
Document the reason for the cut quantity on the hard copy with a 4-element clinical note
If the medication must be dispensed in the original container per the manufacturer, then you can cut the quantity and document "per manufacturer, must be dispensed in original container"
Do not cut the quantity to work around a plan limit rejection
Do not cut the quantity to work around negative reimbursement as this would be a contract violation.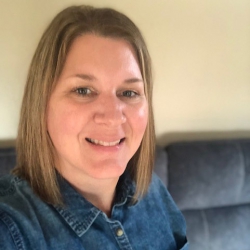 Latest posts by Jennifer Ottman, CPhT
(see all)
https://paaswp.s3.amazonaws.com/wp-content/uploads/2020/06/11110907/pexels-karolina-grabowska-4386393.jpg
426
640
Jennifer Ottman, CPhT
https://paaswp.s3.amazonaws.com/wp-content/uploads/2021/03/24084106/Paas-National_Logo_RGB_transparency-224x300.png
Jennifer Ottman, CPhT
2020-06-26 15:59:00
2022-01-04 16:29:53
PBMs Require "Cut Quantity" Documentation