Pitfalls of Transferred Prescriptions
Transferred prescriptions are at high risk for audit recoupments. Every element required by state regulations is one additional pitfall that PBMs utilize to try and recoup on claims. These prescriptions are easily identified due to their origin code. The NCPDP Telecommunication Version D section 3.1.4 explains that an origin code of 5 is utilized for any pharmacy created prescription, which includes when pharmacists have authority to prescribe, when dispensing off a protocol and for prescriptions transferred in.
PAAS National® analysts frequently see audit results with recoupments for:
Missing transfer elements – always double check your transferred prescriptions against your state's transfer requirements to avoid these recoupments. Contact PAAS (608) 873-1342 or info@paasnational.com if you need assistance obtaining a copy.
Original written date – claims may be flagged as invalid when the written date is input incorrectly as the transfer date. Additionally, entering an incorrect written date could cause the pharmacy to accidently dispense the medication after the legal expiration date.
Central file – pharmacies that share a central file appear to be the newest pitfall with transferred scripts. Prescription data is maintained on one system for pharmacies under common ownership and the software allows for seamless sharing of information. This makes prescription transfers more efficient as the data is visible by all pharmacies on the shared system and a prescription can be pulled to a new location with a few keystrokes. Pharmacies have seen hefty recoupments during audits for missing transfer information by not providing sufficient data to show all transferred elements or common ownership and proof of a central file. PAAS has successfully assisted pharmacies facing recoupment for this issue and have already saved these members over $230,000.
PAAS Tips:
Review state transfer regulations

Ensure staff involved in taking, giving, and billing transferred prescriptions are familiar with the required elements of a valid transfer in your state
Create transfer Rx blanks with all required elements

Routinely perform a self-audit for prescriptions with an origin code of 5 and check hardcopies for accuracy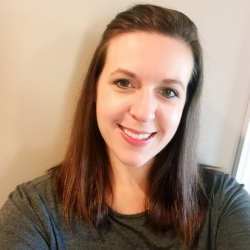 Latest posts by Sara Hathaway, PharmD
(see all)
https://paaswp.s3.amazonaws.com/wp-content/uploads/2021/04/07115117/flat-2126883_1280.png
1280
1280
Sara Hathaway, PharmD
https://paaswp.s3.amazonaws.com/wp-content/uploads/2021/03/24084106/Paas-National_Logo_RGB_transparency-224x300.png
Sara Hathaway, PharmD
2021-04-01 11:51:00
2022-01-04 16:28:02
Pitfalls of Transferred Prescriptions