Post-PHE Claim Submission Requirements for Continuous Glucose Monitors
Centers for Medicare and Medicaid Services (CMS ) did not enforce clinical indications for specific product categories during the Public Health Emergency (PHE), including Continuous Glucose Monitors (CGMs). During this time, the provider only needed to indicate the CGM and related supplies were reasonable and necessary. Pharmacies had to identify that these claims were excluded from enforcement by submitting a Catastrophe/Disaster Related (CR) modifier and a COVID-19 narrative on those claims.
Now that the PHE has ended and CMS is enforcing clinical indications for CGMs and supplies, pharmacies are left wondering what will happen with continued or refilled claims for CGM related supply items initially provided during the PHE under the waiver/non-enforcement.
PAAS Tips:
For continued CGM supplies and accessories initially provided during the PHE under the waiver/non-enforcement:

Suppliers need to continue to use the CR modifier and COVID-19 narrative for dates of service after May 12, 2023. These actions allow the DME MACs to use new edits on the PHE dispensed items and be able to identify these claims for future review
Suppliers should continue to bill the KX, and/or CG modifiers as applicable
During the PHE, CMS stated there must be an order and documentation to confirm medical need for items under waiver/non-enforcement

Medical need for supplies is typically established and documented when the item is initially provided; Medicare plans to primarily focus medical reviews on claims with initial dates of service after the PHE
Potential medical reviews for CGMs would likely occur at least 6 months after the end of the PHE to ensure the treating practitioner has an in-person or approved telehealth visit with the beneficiary to meet the face-to face requirement

For a CGM and/or related supplies with initial dates of service on and after May 12, 2023, clinical indications for coverage will be enforced

Resources for this coverage criteria:

See the April 2023 Newsline article, A Documentation Checklist for Continuous Glucose Monitor Claims for Medicare coverage requirements, updated as of 4/16/2023
Glucose Monitor/CGM LCD
Glucose Monitor/CGM Policy Article

Suppliers must be diligent in recognizing when the initial CGM dispensing took place

If on or after May 12, 2023, then suppliers need to follow the new LCD coverage requirements for CGMs and related supplies
If during the PHE, continue to affix the CR modifier and COVID-19 narrative (where appropriate) and be sure the item continues to be reasonable and necessary to prevent recoupment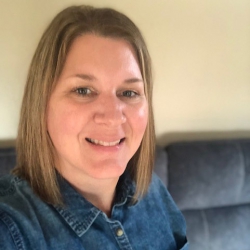 Latest posts by Jennifer Ottman, CPhT
(see all)
https://paaswp.s3.amazonaws.com/wp-content/uploads/2023/06/01151826/iStock-1463067524.jpg
1280
1920
Jennifer Ottman, CPhT
https://paaswp.s3.amazonaws.com/wp-content/uploads/2021/03/24084106/Paas-National_Logo_RGB_transparency-224x300.png
Jennifer Ottman, CPhT
2023-06-13 15:12:10
2023-06-01 15:18:37
Post-PHE Claim Submission Requirements for Continuous Glucose Monitors