Prescriber Statement Requirements Needed for Prescription Discrepancies
Appealing audit discrepancies can be confusing and time consuming. PAAS National® analysts have over 50 years of dedicated audit assistance experience, and review nearly 10,000 audits a year. When PAAS is involved from the beginning of your audit, the average reduction is 89%! We are dedicated to helping our members survive predatory audits, compliance issues, or whatever new trick PBMs are springing on you. To ensure the best possible outcome, engage PAAS right away! Whether pre-audit and/or post-audit, PAAS will help members navigate the entire audit process and provide customized guidance to help keep your hard-earned money in your pocket! For an appeal, one of the most common tools is a Prescriber Statement. PBMs request validation or authorization from prescribers to support prescription discrepancies found by auditors. The requirements for these Prescriber Statements vary from PBM to PBM and missing any of these requirements can lead to denial of the appeal.
Humana has implemented a Prescriber Statement template that is provided with audit results. Unfortunately, template forms are frequently missing elements required by other PBMs and are often not accepted as they do not appear to be authenticated by the prescriber. Additionally, a template form may not address the specific discrepancy flagged which the prescriber must clarify to overturn the recoupment.
Having experience with the different PBMs, your PAAS analyst can assist you with the exact requirements needed and will review the Prescriber Statements to ensure they are complete.
The most common requirements for a Prescriber Statement are:
Presented on prescriber's office letterhead or if required, on pre-printed prescription blank
Written in statement form, should not appear to be a prescription
Clearly indicate origin/sourcing (e.g., visible fax header with prescriber's information or the prescriber's office stamp)
Prescriber's full name, full address, and telephone number
Prescriber's DEA number and patient's address if the medication is a controlled substance
Patient's full name and date of birth
Medication(s) name
Strength and dosage form
Directions for use
Quantity prescribed
Refills (if any)
Date of the original prescription
DAW indicator (if any)
Prescriber's handwritten signature
Date prescriber statement is signed
Any other prescription elements required by your state
Include any specific information needing clarification as per discrepancy
Prescription number (handwritten on the letter by the pharmacy)
Follow these steps to get help with your audit and/or appeal.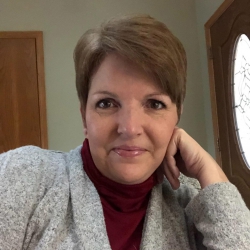 Latest posts by Dana Westberg, CPhT
(see all)
https://paaswp.s3.amazonaws.com/wp-content/uploads/2022/12/30124909/pexels-anna-shvets-3727468.jpg
1280
1920
Dana Westberg, CPhT
https://paaswp.s3.amazonaws.com/wp-content/uploads/2021/03/24084106/Paas-National_Logo_RGB_transparency-224x300.png
Dana Westberg, CPhT
2023-01-03 12:43:52
2022-12-30 12:56:07
Prescriber Statement Requirements Needed for Prescription Discrepancies