Proof of Copay Collection – Secondary Payers Hidden in Plain Sight
If your pharmacy has not had to deal with proof of copay collection on an audit, your time is coming. More frequently, PBM auditors are comparing the copay amount on a point-of-sale receipt against the copay the PBMs expect based on the plan design and claim adjudicated. Copays are used by insurers to make patients aware of the cost of their medications and incentivize them to try less expensive alternatives. Waiving or discounting copays (unless permitted by law) or placing copays on a house account (with no intent to collect) are all fraudulent actions and may put your contract at risk.
PAAS National® analysts are here to walk you through the documentation required to prove the pharmacy collected the copay. It is very important to show that the full copay amount was collected to avoid any accusations of fraudulent activity. Sometimes, it is very straightforward (e.g., the claim had one payer and the returned copay was collected via credit card payment, which is evidenced by providing a copy of the point-of-sale receipt); however, it is not always that simple. When a secondary payer modifies the copay, this causes the point-of-sale receipt to have an amount less than what the primary payer would expect. Identifying a secondary payer is often easy when it is Medicaid, a second insurance plan, or a manufacturer coupon, but one secondary payer is often overlooked – the eVoucher. This type of copay reduction is a discount applied during adjudication by your switch and is usually from the product's manufacturer.
It is not always obvious to pharmacy staff when an eVoucher is applied, but if a PBM auditor asks for proof of copay collection, it will be obvious to them that the copay collected does not match the copay they expect. It is critical that pharmacies check claim data for this "hidden" secondary payer when proof of copayment collection is requested so evidence of how much the eVoucher lowered the copay can be provided to the PBM auditor. Information about how much the eVoucher covered may be found in the returned adjudication message (possibly found under the Electronic Data Interchange [Received] in your pharmacy software system).
If you would like to speak to an analyst about proof of copay collection concerns, call (608) 873-1342, email info@paasnational.com or submit a question online through the PAAS Member Portal.
PAAS Tips:
It is critical to provide PBM auditors with all the information related to proof of copay collection – this may include:

register or point-of-sale receipts
secondary payer coordination of benefits screen print
secondary payer plan information (e.g., BIN, PCN, ID, group number)
eVoucher data
payment information which may include the last four digits of the credit card used to pay the copay, a copy of the front and back of the patient's check used to pay the copay and deposited at your bank, or even cash deposit slips to show copay paid in cash was fully collected

PAAS FWA/HIPAA compliance members can refer to Section 4.1.5 of their Policy and Procedure manual

This includes language for non-routine waivers for cost-sharing amounts imposed under a federal health care program

For additional information on proof of copay collection, review the following Newsline articles: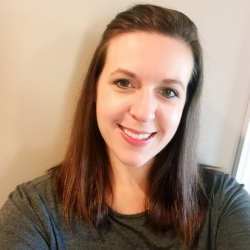 Latest posts by Sara Hathaway, PharmD
(see all)
https://paaswp.s3.amazonaws.com/wp-content/uploads/2023/03/13152938/pexels-karolina-grabowska-7680681.jpg
1280
1920
Sara Hathaway, PharmD
https://paaswp.s3.amazonaws.com/wp-content/uploads/2021/03/24084106/Paas-National_Logo_RGB_transparency-224x300.png
Sara Hathaway, PharmD
2023-03-25 15:25:34
2023-03-13 15:35:51
Proof of Copay Collection – Secondary Payers Hidden in Plain Sight