Recent DEA Rule Change – Transferring Electronic Prescriptions for Controlled Substances for Initial Fill
The DEA published a couple rule changes recently which pharmacies need to be aware of. In the September 2023 Newsline, the updated rule regarding partial fills for controlled substances was discussed. The other recent change published in the Federal Register was titled, Transfer of Electronic Prescription for Schedules II-V Controlled Substances Between Pharmacies for Initial Filling. This rule went into effect August 28, 2023, and clarified the DEA's previous rule on the transferring of controlled substances. Pursuant to 21 CFR § 1306.08, Electronically Prescribed Controlled Substances (EPCS) can be transferred for initial filling on a one-time basis, upon the request of the patient and all authorized refills on C-III, C-IV and C-V prescriptions are transferred along with the original prescription. All the following additional requirements must also be met:
The transfer must be communicated directly between two licensed pharmacists, which includes any person (e.g., pharmacist intern) who is authorized by a State to dispense controlled substances under the supervision of a pharmacist licensed by such State.
The prescription must remain in its electronic form with no intermediary conversion to another form (e.g., facsimile).
The contents of the prescription required by 21 CFR part 1306 must be unaltered during the transmission. Any change to the data, including truncation or removal of data, will invalidate the prescription.
The transfer for EPCS for initial dispensing is permissible only if allowable under existing State or other applicable law.
According to the Federal Register notice, NCPDP confirmed SCRIPT Standard Version 20177071 had the appropriate functionality to allow the electronic transfer of an EPCS. Since this SCRIPT Standard is widely used among software vendors for chain and independent pharmacies, the capability to electronically transfer these prescriptions should be available; however, pharmacies may need to talk with their vendors about activating this functionality.
When a patient requests the transfer, the receiving pharmacy must initiate the process by electronically requesting the transfer. The "transferring pharmacy" must update their records to show the prescription was transferred out and include:
Name, address, and DEA number of the receiving pharmacy.
Names of the transferring and receiving pharmacists.
Date of the transfer.
Note: The transferring pharmacy is not responsible for maintaining proof of the patient's request to transfer the prescription.
The "receiving pharmacy" must document:
The word "transfer" in the electronic prescription file.
Name, address, and DEA number of the transferring pharmacy.
Names of the transferring and receiving pharmacists.
Date of the transfer.
The software system may pre-populate the data entry fields if the pharmacist verifies the accuracy of the information.
PAAS Tips:
If a paper prescription for a controlled substance is presented to the pharmacy and the pharmacy is unable to fill it, give the prescription back to the patient to take elsewhere (remember to keep a copy of the prescription and the reversed claim on file in the event of an audit to prevent accusations of phantom claims)
Remember to maintain all documentation related to the transfer for a minimum of two years from the date of the transfer per Federal law; longer if dictated by State law, Medicare Part D or PBM contract requirements
Do not partial fill a controlled substance, then transfer the remaining quantity on the prescription to another pharmacy to dispense the rest of the partial fill because there is currently no law which allows this practice; pharmacies may only transfer the whole prescription for the initial fill pursuant to 21 CFR 1306.08 or transfer a C-III, C-IV or C-V (paper, oral, or electronic) prescription to another pharmacy for the purpose of refill dispensing pursuant to 21 CFR § 1306.25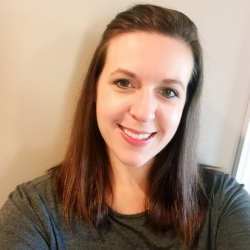 Latest posts by Sara Hathaway, PharmD
(see all)
https://paaswp.s3.amazonaws.com/wp-content/uploads/2023/10/06150629/pexels-nothing-ahead-4502492.jpg
1280
1920
Sara Hathaway, PharmD
https://paaswp.s3.amazonaws.com/wp-content/uploads/2021/03/24084106/Paas-National_Logo_RGB_transparency-224x300.png
Sara Hathaway, PharmD
2023-10-10 15:03:37
2023-10-06 15:08:28
Recent DEA Rule Change – Transferring Electronic Prescriptions for Controlled Substances for Initial Fill