Remember to Maintain and Provide Complete Clinical Notes!
Physical storage for keeping paper records comes at a space premium for many pharmacies. With the significant increase of electronic prescriptions, many pharmacies are choosing not to keep printed copies, where allowed by state/federal law. Pharmacies must be very diligent with electronic documentation when electronically storing their prescriptions.
PAAS National® has always recommended four elements for clinical notations:
Date (and preferably time) of the call/conversation
Name and title of who you spoke with
Specific details about the clarification
Initials or name of the pharmacy employee making the clarification
In the past, pharmacies would simply document this information on the prescription. If the prescription was audited, this information would be readily visible for the auditor's review. If pharmacies are not printing electronic orders, these clinical notations are still imperative, but typically documented electronically. The same four elements are recommended for electronic notes, but preferably with date/time stamped user information.
During an audit, pharmacies must review prescriptions closely for any clinical notations, and ensure they are included with their documentation. Consult with your software vendor on the best ways to utilize the electronic notes field and how to easily access if needed.
Pharmacies that print images for audits must remember that faxed, written or telephone orders may have clinical notes written on the hard copy that did not get re-scanned in. Missing these clinical notations could lead to recoupments as the auditor can only see the information provided to them.
PAAS Tips:
Review clinical notations for completeness
Implement a policy for consistency on how all clinical notations will be documented
Ensure prescriptions printed for an audit contain electronic notes
See the June 2023 Newsline article, Carry Clinical Notes Forward for Audit Coverage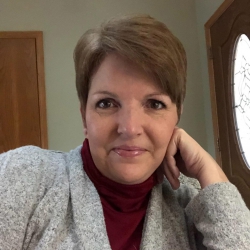 Latest posts by Dana Westberg, CPhT
(see all)
https://paaswp.s3.amazonaws.com/wp-content/uploads/2023/07/03132745/iStock-1148600572.jpg
1281
1920
Dana Westberg, CPhT
https://paaswp.s3.amazonaws.com/wp-content/uploads/2021/03/24084106/Paas-National_Logo_RGB_transparency-224x300.png
Dana Westberg, CPhT
2023-07-19 13:23:28
2023-07-03 13:28:14
Remember to Maintain and Provide Complete Clinical Notes!