Self-Audit Series #14: DMEPOS Items
Medicare Part B/DMEPOS billing and documentation rules are VERY different from most of your pharmacy claims – if you don't have a strong grasp of these differences, or a process for handling the documentation, then you are sure to experience significant problems.
PAAS Tips:

Documentation for DMEPOS items

Standard Written Order (SWO)
SWOs must include the following six elements:

Beneficiary's name or their Medicare Beneficiary Identifier (MBI)
Date of the order must be present
General description of the items – HCPCS code a HCPCS code narrative, or a brand name/model number
Quantity to be dispensed
Practitioner's name or NPI
Practitioner's signature

Other important items to know:

Medicare accepts electronic, faxes and written orders. Telephone and transfer orders do NOT satisfy Medicare requirements
Must have SWO in your possession prior to billing claims
Not required to have a diagnosis code on the order; however, the correct diagnosis code is needed to appropriately bill the claim
As of January 2020, pharmacies may obtain and make note of verbal clarifications

See our January 2019 Newsline article Billing Medicare Part B – Nebulizer Drugs for requirements of a valid detailed writer order (DWO) if being audited on a claim with an order written prior to 2020
Proof of Refill Request (PORR)
Refill requests include the following four elements:

Name of beneficiary (or representative) making the request
Description of each item requested
Date of refill request
Quantity that beneficiary still has remaining

NOT required for items picked up at your pharmacy
PORR may not be obtained more than 14 days before exhaustion of current supply or delivered to the patient more than 10 days before exhaustion
Proof of Delivery (POD)
POD must include the following six elements:

Beneficiary name
Delivery address
Detailed description of the item(s)
Quantity delivered
Date delivered
Signature of beneficiary or representative

Important notes:

Date of delivery should match the date of service billed (there is no "return to stock" window)
Applies to all DMEPOS dispensing – even when picked up at pharmacy
Standard "signature logs" used for PBM audits generally do not satisfy requirements
Most common items missing on audit = delivery address, detailed description, quantity
Many pharmacies will add duplicate Prescription dispensing label to provide
Medical Records
In general, medical records should conform to the following:

Be created on or before the prescription order (SWO)
Support the underlying diagnosis or condition
Be signed by the treating practitioner

To prove "continued medical need" of ongoing supplies or rental items, medical records must be "timely" which is defined as a record in the preceding 12 months unless otherwise specified (e.g., high utilization of diabetic test strips requires medical records within previous 6 months)
Each DMEPOS product category requires different unique elements
Best practice would be to obtain records before dispensing items to patients
Billing for DMEPOS items
Medicare billing is based on HCPCS codes (not NDCs) and "units of service" (which varies by product)
Many pharmacies utilize software vendors such as OmniSYS and Change Healthcare to convert NCPDP D.0 claim information into an "837 file" that CMS claim processors recognize
Many DMEPOS items require "modifiers" to communicate various information

Example for diabetic test strip claims (A4253): 'KS' indicates that the patient is NOT using insulin, while 'KX' indicates that the patient IS using insulin
Example for claims billed during the public health emergency that do not meet all Medicare clinical indication requirements should be adding a 'CR' modifier to the claim if on or after 3/1/2020 and for the duration of the PHE – See March 2022 Newsline article Medicare not Enforcing Clinical Indications for Certain DMEPOS Categories during the PHE for more information on the 'CR' modifier
Dispensing for DMEPOS items
Must ensure that the signature date matches the date of service billed on the claim
Claim must be billed on the date picked up, or the date sent out for delivery

If the dates do not match and you identify this error on your own, you can resolve it proactively via a Reopening without having to request a formal appeal
If this error is discovered during an audit, pharmacies must appeal via a Redetermination. During the PHE, pharmacies are allowed to write a note to the medical reviewer asking them to adjust the date billed to match the date picked up
Be sure to utilize all the tools and resources available on your local DME MAC website to ensure you are compliant with Medicare's billing and documentation rules.
Durable Medical Equipment Medicare Administrative Contractor (DME MAC) websites
Supplier Manual
Local Coverage Determinations (LCDs) that outline billing and documentation requirements that are specific for various items
Documentation Checklists – these are created by the DME MACs to aid suppliers in adhering to rules
Dear Physician Letters – letters written by physicians of the DME MACs that suppliers can provide to local prescribers to education them about documentation requirements
Educational, on-demand webinars on a variety of topics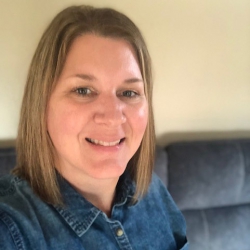 Latest posts by Jennifer Ottman, CPhT
(see all)
https://paaswp.s3.amazonaws.com/wp-content/uploads/2022/01/05110822/iStock-1036260604.jpg
1344
1920
Jennifer Ottman, CPhT
https://paaswp.s3.amazonaws.com/wp-content/uploads/2021/03/24084106/Paas-National_Logo_RGB_transparency-224x300.png
Jennifer Ottman, CPhT
2022-03-28 09:50:00
2022-03-16 09:51:00
Self-Audit Series #14: DMEPOS Items