Stark Law and Anti-Kickback Violations –Indictments Handed Down for Medically Unnecessary Claims
According to a September 17, 2021 press release from the Department of Justice (DOJ), a podiatrist was indicted for defrauding Medicare and Medicaid "by prescribing and dispensing medically unnecessary foot bath medications." The podiatrist owned a foot clinic along with several in-house pharmacies. When the doctor wrote prescriptions, which were subsequently filled at an in-house pharmacy, he benefited financially from the "drug cocktail" prescribed – the higher the price of the cocktail, the higher the profit for the podiatrist. The article explains the "cocktails included capsules, creams, and powders that were not indicated to be dissolved in water and some of which were not water soluble." To illustrate how expensive these "medically unnecessary" prescriptions were, over one year, Medicare paid the pharmacy over $18,000 for a single patient's claims. The podiatrist faces up to 50 years in prison for his scheme to defraud Medicare and Medicaid.
Less than a month later, on October 4, 2021, the DOJ released another statement regarding medically unnecessary foot soaks. In this case, a federal grand jury indicted a pharmacist for allegedly utilizing a marketing company to solicit prescriptions for "foot bath" medications, paying the marketing company kickbacks by providing a percentage of the profit gained off each prescription obtained through their service, knowingly filling prescription which were medically unnecessary, and knowingly filling prescriptions where a valid patient/provider relationship was not established. The pharmacist faces one count of health care fraud and three counts of violations of the Anti-Kickback Statute [42 U.S.C. § 1320a-7b(b)]. Willingly incentivizing prescribers or patients by directly or indirectly providing remuneration is a clear violation of the Anti-Kickback Statue which could result in exclusion from all Federal health care programs, criminal penalties, and monetary penalties including up to three times the amount of the kickback.
Both cases are good reminders of the importance of the relationship between the patient, prescriber, and pharmacy as well as the medication itself and whether it is being used for a medically acceptable indication via the appropriate route of administration.
Being aware of the prescriber/pharmacy relationship is important due to the Physician Self-Referral Law, better known as the Stark Law. If a physician or a member of the physician's immediate family has a financial relationship with a pharmacy and the prescriber refers a patient to that pharmacy, there is a potential violation of the Stark Law. The law also prohibits billing an item as a result of the prohibited referral. Additional information, including covered items or services and exceptions can be found on CMS.gov or within section 1877 of the Social Security Act (42 U.S.C. § 1395nn).
The relationship between the medication prescribed, the route of administration, and the indication for use should also be considered prior to dispensing. Claims billed under federally funded plans for prescriptions utilized for non-FDA approved indications and for administration by non-FDA approved routes (e.g., topical antifungal cream dissolved in a foot bath) may be subject to recoupment. These claims may be flagged due to lack of supporting evidence for use in Part D compendia. PAAS National® analysts continue to see enforcement of this policy.
PAAS Tips:
It is important to evaluate the patient/prescriber/pharmacy relationships; refer to the November 2021 article Telemedicine Audits:  Are Your Prescriptions Legitimate? for a list of questions to consider identifying if these relationships are valid
For more information about the Stark Law or the Anti-Kickback Statue, PAAS Fraud, Waste, and Abuse and HIPAA Compliance members can refer to Section 9 of their Policy and Procedure Manual or contact PAAS for further assistance
Additional details regarding "foot bath" medications and PBM recoupment for medications being used in a manner not supported in Part D compendia, refer to the following PAAS Newsline articles: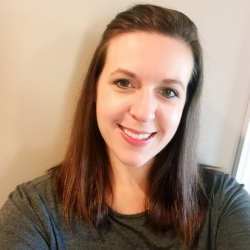 Latest posts by Sara Hathaway, PharmD
(see all)
https://paaswp.s3.amazonaws.com/wp-content/uploads/2021/11/01160738/iStock-951683906.jpg
1280
1920
Sara Hathaway, PharmD
https://paaswp.s3.amazonaws.com/wp-content/uploads/2021/03/24084106/Paas-National_Logo_RGB_transparency-224x300.png
Sara Hathaway, PharmD
2021-11-11 16:03:00
2022-01-04 16:26:15
Stark Law and Anti-Kickback Violations –Indictments Handed Down for Medically Unnecessary Claims