Three Common Pitfalls to Avoid When Billing Oral Inhalers
Oral inhalers remain a high audit risk for all PBMs and being able to identify billing pitfalls may mean the difference between a claim safe from recoupment and one lost due to an improper DAW code, early refill, or overbilled quantity.

DAW Codes

Pharmacies are likely used to seeing generic equivalents of Symbicort®, Ventolin®/ProAir®/Proventil® HFA, and Advair Diskus® inhalers by now, but may still be adjusting to the newly released authorized generics of Breo Ellipta® and Flovent® HFA. If a multi-source brand name is being billed with a DAW other than zero, be sure there is supporting documentation such as:
DAW 1 (prescriber prefers brand),
DAW 2 (patient prefers brand), or
DAW 9 (plan prefers brand).
Atypical Directions

Symbicort®, Flovent® HFA and QVAR RediHaler® are examples of retail packages containing 120 puffs, likely based on standard directions of two puffs twice daily, conveniently equating to a 30 days' supply. However, auditors realize they are commonly prescribed as one puff twice daily. While this change to the directions might seem minor, it doubles the days' supply for one inhaler – from 30 to 60 days.

Consider the implications: If the script reads one puff twice daily and the pharmacy accidently bills the claim for 30 days instead of 60 days, the prescription could easily be refilled early [mistakenly] and the pharmacy that continues to fill the inhaler every 30 days would end up with every other month recouped upon audit for being filled too soon.

This can also happen when the plan limit is set up as a maximum of 30 days and the pharmacy is forced to bill the claim for a 30 days' supply. Remember, claim adjudication logic (and subsequent rejections) for refill too soon are only effective if the inputted/transmitted days' supply is accurate.

Alternatively, if the claim is inappropriately billed as three devices as a 90-day supply but it truly would last 180 days based on directions of one puff twice daily, each claim could be flagged for partial recoupment due to billing a supply larger than the plan limit.

Prescribed Quantity

Watch the quantity and unit of measure fields closely on electronic prescriptions for oral inhalers. Prescribers may inadvertently prescribe a quantity of "1 gm" when they truly meant to send over a prescription for "1 inhaler" – these errors should be clarified with a member of the prescriber's team and documented with a full clinical note prior to dispensing.

PAAS Tips:
Calculate and bill the true days' supply based off the directions on the hard copy. If the true days' supply rejects, follow the Can You Bill It as 30 Days? guidance located on the PAAS Member Portal
A clinical note should include

Date
Name and title of who you spoke with at the prescriber's office
The clarification
The name or initials of the pharmacy staff member documenting the change

Refer to the following Newsline articles regarding DAW codes:
Print out and post the updated Oral Inhaler Chart for pharmacy billing staff to reference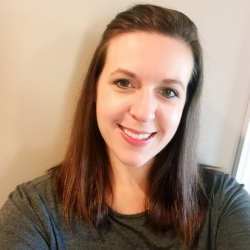 Latest posts by Sara Hathaway, PharmD
(see all)
https://paaswp.s3.amazonaws.com/wp-content/uploads/2022/09/12105934/iStock-928192460_oral.jpg
1514
1920
Sara Hathaway, PharmD
https://paaswp.s3.amazonaws.com/wp-content/uploads/2021/03/24084106/Paas-National_Logo_RGB_transparency-224x300.png
Sara Hathaway, PharmD
2022-11-07 15:29:00
2022-10-20 15:32:14
Three Common Pitfalls to Avoid When Billing Oral Inhalers