Update: Medicare Part D Mandatory E-Prescribing Requirements for Controlled Substances – Final Rule
In our December 2021 Newsline article, PAAS National® alerted pharmacies to the delay in enforcement of Electronic Prescribing for Controlled Substances (EPCS) for Medicare Part D until January 1, 2023. CMS has finalized policies in the Calendar Year (CY) 2021 Physician Fee Schedule (PFS) and CY 2022 PFS Final Rule for requirements on EPCS shown in section 2003 of the SUPPORT Act. Notably, in the CY 2022 PFS final rule, CMS finalized four proposals related to EPCS:
1. Compliance Action (Enforcement) Extension
Delayed enforcement on prescribers to no earlier than January 1, 2023
Prescribers prescribing for beneficiaries in LTC facilities were extended to January 1, 2025.
2. Electronic Prescribing Controlled Substance Percentage
At least 70 percent of a prescriber's Schedule II-V controlled substance prescriptions must be electronically prescribed, except in cases where there is an exception or waiver in place.
3. Finalized Proposals to the Classes of Exceptions (as outlined by section 2003 of the SUPPORT Act)
For prescriptions issued where the prescriber and dispensing pharmacy are the same entity
For prescribers who issue <100 controlled substance prescriptions for Part D drugs per calendar year
Prescribers located in the geographic areas of an emergency or disaster
Prescribers who have received a CMS-approved waiver due to circumstances beyond the prescriber's control
Note: there were no exemptions approved for prescribers issuing prescriptions to nursing facility patients (despite the delayed enforcement) nor hospice patients.
4. Limit compliance actions to sending a notice of non-compliance
During the CY 2023 if CMS believes the prescriber is violating the EPCS requirement.
The CY 2023 PFS Final Rule expands about this notice of non-compliance by clarifying two components. That CY 2023 compliance with EPCS requirements will be based on CY 2023 PDE data, that will not be evaluated until late CY 2024. Consequently, the non-compliance notice enforcement action has been extended through CY 2024. With CY 2025, CMS is planning more burdensome penalties that would apply to non-compliant prescribers.
PAAS Tips:
CMS will begin monitoring prescribers for EPCS starting in 2023 and continue through the end of 2024
If a prescriber is found to be non-compliant during the 2-year monitoring process, CMS will begin sending notices of non-compliance beginning in 2024
There are exceptions and waivers in place, noted above
Section 2003 of the SUPPORT act makes it clear that the EPCS requirement should not be construed as requiring a pharmacist to verify that a practitioner, with respect to a prescription for a covered Part D drug, has a waiver from the EPCS requirement under Part D
CMS is evaluating what the penalties will be for non-compliance and will start issuing those penalties 1/1/2025
Encourage non-compliant prescribers to register and attend the Introduction to the CMS EPCS Program Webinar hosted by CMS on January 12, 2023 from 1:00 – 2:00 pm ET to learn more information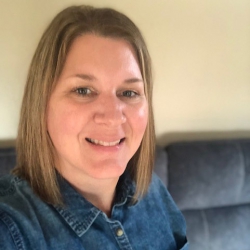 Latest posts by Jennifer Ottman, CPhT
(see all)
https://paaswp.s3.amazonaws.com/wp-content/uploads/2022/12/30133126/iStock-1221407317.jpg
1080
1920
Jennifer Ottman, CPhT
https://paaswp.s3.amazonaws.com/wp-content/uploads/2021/03/24084106/Paas-National_Logo_RGB_transparency-224x300.png
Jennifer Ottman, CPhT
2023-01-11 13:27:18
2022-12-30 13:31:38
Update: Medicare Part D Mandatory E-Prescribing Requirements for Controlled Substances – Final Rule