Updated COVID-19 Vaccine Attestations Plus Resource and Billing Chart on PAAS Member Portal
On March 29, 2022, the CDC and FDA issued press releases to provide updated COVID-19 vaccine recommendations. In addition to the primary series and initial booster dose, they authorized an additional mRNA booster dose for people over the age of 50 and for certain immunocompromised individuals. The additional booster dose can be given if at least 4 months have passed since the patient received their first booster dose.
Keeping track of which patients are eligible, when they are eligible, and having documentation to confirm their eligibility can be a tiresome task with the constantly revised recommendations. PAAS National® has continued to update the COVID-19 Vaccine Self-Attestation form in an effort to streamline the COVID-19 vaccination screening process for pharmacies. There is a self-attestation form for immunocompromised patients obtaining an additional dose to complete their primary series and a form for patients obtaining a booster dose. Each form conveniently displays eligibility criteria including patient age, a sample list of qualifying patient conditions, and appropriate dosing intervals, and provides links to additional resources.
In addition to the self-attestation form, the COVID-19 Vaccine Resource & Billing Chart has also been updated to reflect the newest recommendations for a second booster and information on the new Moderna COVID-19 vaccine to be used only for booster doses (NDC 80777-0275-XX). The Moderna COVID-19 vaccine vials with a dark blue cap and label with a purple border are to be used only for booster doses and require 0.5 mL for the 50 mcg dose as opposed to the original Moderna COVID-19 vaccine vials with a red cap and label with a light blue border (NDC 80777-0273-XX) which require only 0.25 mL for the 50 mcg booster dose.
We recommend frequently checking the COVID-19 Resources tab on the PAAS Member Portal for the most up-to-date self-attestation forms, COVID-19 Vaccine Resource & Billing chart, and COVID-19 PBM Concessions document. Additionally, thank you to those pharmacies who have forwarded us PBM communications regarding the pandemic and COVID-19 waivers. We appreciate your time and efforts and would like to remind pharmacies to continue to forward those PBM notifications to PAAS as they may be valuable for future audits.
PAAS Tips:
Maintain proof of eligibility for patients receiving a COVID-19 vaccine
Ensure your COVID-19 vaccines claims are audit ready

Review the March 2022 Newsline article, Best Practices for Vaccine Documentation for additional guidance
Upon audit, provide the patient self-attestation form along with the vaccine hardcopy or placeholder hardcopy (if working off the PREP Act or standing order) and the vaccine administration record

To date, NCPDP has not released additional guidance regarding Submission Clarification Codes (SCC) for the additional booster dose; therefore, continue using SCC 10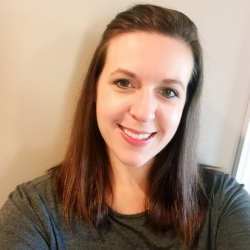 Latest posts by Sara Hathaway, PharmD
(see all)
https://paaswp.s3.amazonaws.com/wp-content/uploads/2021/11/01142142/vaccine-ge30d2f4b3_1920.jpg
1080
1920
Sara Hathaway, PharmD
https://paaswp.s3.amazonaws.com/wp-content/uploads/2021/03/24084106/Paas-National_Logo_RGB_transparency-224x300.png
Sara Hathaway, PharmD
2022-05-18 16:28:00
2022-05-10 16:30:59
Updated COVID-19 Vaccine Attestations Plus Resource and Billing Chart on PAAS Member Portal