Updated PAAS National® Dispense In Original Container Chart
Dispensing medications outside of FDA packaging requirements may put your claims at risk of recoupment. Medications sensitive to light and/or moisture may require pharmacies to dispense the medication in the original container. Product testing by the manufacturer will determine if this is required. This information will be listed in the product labeling section How Supplied/Storage and Handling. Because manufacturers submit this language to the FDA for approval, be aware there are inconsistencies in how this information appears for different products. Pharmacies can access this information from the package insert or the FDA's DailyMed website (https://dailymed.nlm.nih.gov/dailymed/).
Prescription claims submitted to PBMs for an NDC that is required to be dispensed in the original container are an easy target for recoupment when the dispensed quantity does not match the package size. Pharmacies that cycle fill medications or service LTC facilities must be aware of these packaging requirements and dispense appropriately as well.
PAAS National® offers our members a chart of medications with special packaging requirements, see the Tools & Aids section of the PAAS Member Portal.
The three additions to our chart include:
Carafate® (Sucralfate) 1gm/10mL Suspension
Rybelsus® 3 mg, 7 mg and 14 mg tablets
Tabrecta™ 150 mg and 200 mg tablets
PAAS Tips:
Utilize the PAAS National® Dispense In Original Container Chart, by printing and posting the updated copy in your pharmacy
Consider adding special shelf tags to these medications to warn staff of their packaging requirements
Obtain authorization from prescribers if quantity prescribed is less than what the package size is
Self-audit claims that fall under these guidelines to ensure you are dispensing appropriately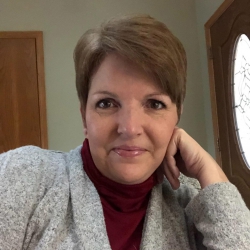 Latest posts by Dana Westberg, CPhT
(see all)
https://paaswp.s3.amazonaws.com/wp-content/uploads/2021/12/03101609/originalcontainer.png
600
850
Dana Westberg, CPhT
https://paaswp.s3.amazonaws.com/wp-content/uploads/2021/03/24084106/Paas-National_Logo_RGB_transparency-224x300.png
Dana Westberg, CPhT
2021-12-08 09:37:00
2022-01-04 16:25:51
Updated PAAS National® Dispense In Original Container Chart