Use and Posting of Guidance Documents by DEA – What's Changed with Controlled Substance Annotations?
On June 23, 2022 the Drug Enforcement Agency (DEA) created a Guidance Document about the use and posting of guidance documents by the DEA (yes, a guidance document about guidance documents). A historical view will help shed light on why the DEA felt it necessary to clarify this resource.
Prior to Executive Order 13891 (EO13891), Promoting the Rule of Law Through Improved Agency Guidance Documents, signed October 9, 2019, Federal Agencies, and the DEA, could communicate interpretative guidance through a variety of media, including "Dear Registrant" letters, Q&As, memorandums, and other guidance documents. PAAS National® has previously used these resources to help defend community pharmacies from overtly aggressive auditors trying to recoup on controlled substance prescriptions for what was often interpretated as missing prescription elements (e.g., can the pharmacy backtag be used to meet DEA prescription elements).
The EO13891 tried to standardize communication from Federal agencies and make communication more accessible to all. In doing so, the DEA created their own guidance document Portal, which can be found here. To be in compliance with EO13891, the DEA undertook a review of the documents available at that time and removed many of these informal documents from public view. It is suspected that the documents PAAS occasionally relied upon were swept up in this review.
On January 20, 2021, a new Executive Order 13992 was signed into effect. This order, rescinded EO 13891 (note: the timeframe traverses political regimes, likely playing a role in shifting policy). So, the question became, will the DEA re-publish some of the prior guidance that was removed?
Which brings us back to the most recent Guidance Document created June 23, 2022 where the DEA clarifies that, "These guidance documents [specifically prior to November 2019] will not be restored and should be considered rescinded or not valid".
Beyond hearsay and anecdotal conversations with the DEA, NABP issued a memo dated August 22, 2022 to State Boards of Pharmacy. The memo states the following information was provided by the DEA:
In the past few months, DEA has received an increasing number of questions concerning pharmacists' ability to add or modify information—like a patient's address—on paper prescriptions. To address these questions, DEA has been reviewing the relevant regulations and working to draft new regulations to address this issue. As an interim measure, pharmacists are permitted to adhere to state regulations or policy regarding those changes that a pharmacist may make to a schedule II prescription after oral consultation with the prescriber.
So, what are pharmacies to do?

Step 1: Don't stress – while this guidance document was published recently, these policy changes likely went into effect with the signing of EO13891 (nearly 3 years ago). Just like science, healthcare, or pharmacy, we learn every day and make changes to our practice to stay in compliance with new 'norms'.

Step 2: The memo from NABP to State Boards of Pharmacy is giving pharmacies some reprieve, with a couple caveats.
NABP is highly regarded, and this memo should be effective at deterring rogue auditors/PBMs from denying pharmacist annotations to C-II prescriptions (pursuant to state law).

The memo still lacks corroborating evidence. Who from the DEA provided this information, and to whom? Was this pursuant to a conversation or written correspondence?
The overarching concern is Federal regulations cannot be superseded by a mere conversation. Perhaps the DEA will exercise "enforcement discretion", but DEA registrants should demand to see something in writing from the DEA.

The NABP memo states pharmacists are permitted to adhere to state regulations or policy regarding changes that a pharmacist may make to a schedule II prescription after oral consultation with the prescriber.

Pharmacies that have relied on prescription backtags to fulfill missing elements of 21 CFR § 1306.05(a) should plan to verbally confirm those elements with the prescriber going forward (assuming state law permits the addition/change).
For example, a missing patient address or DEA # will require a call to the prescriber to confirm the missing elements, documented with a clinical note.
Step 3: Consider proactively educating prescribers about the changing dynamics around controlled substance prescriptions and request to have all of the elements present on any prescriptions going forward.

All prescriptions for controlled substances shall be dated as of, and signed on, the day when issued and shall bear the full name and address of the patient, the drug name, strength, dosage form, quantity prescribed, directions for use, and the name, address and registration number of the practitioner.

Step 4: Understand the risk. While compliance with DEA requirements is critical, PAAS focuses on the audit risk – both theoretical (could present an audit problem in the future) and actual (pharmacies are currently getting recouped on).
To date, we have not seen PBMs/Auditors looking to leverage these changes – quite possibly because much of the industry simply was unaware of the guidance changes pursuant to these Executive Orders. With the increased publicity, it is possible this change will no longer be under the radar, but the NABP memo may help support annotations being made.
PAAS has not seen DEA enforcement of this change in guidance. While these rescinded communications were often effective at combating devious auditors, the documents never had the full force and effect of law and were not binding to pharmacies.
What if I receive a C-II prescription that is missing elements? While understanding the audit risk is important, DEA compliance is non-negotiable. If your state law affords pharmacists the opportunity to add/clarify DEA-required elements, and you are comfortable with NABP's memo, call the prescriber and make a clinical annotation. In the absence of an applicable state law, reach out to the prescriber to educate and obtain an electronic order to replace the invalid prescription in hand. If the prescriber is unable to issue an eRx, consider obtaining an emergency C-II via phone as per 21 CFR § 1306.11(d). When the prescriber mails the hard copy backup, they can also send a new, compliant prescription for additional dispensing, if needed.

What about C-III through C-V prescriptions? The distinct advantage afforded to these schedules is the ability to obtain a verbal order. For example, if you receive a prescription for Alprazolam without a DEA # on it, PAAS would advise you to call the prescriber and convert the prescription to a telephone order.

PAAS Tips:
Additional Federal elements (e.g., X DEA number and fill on/after dates for laddered prescriptions) should already be present on the prescription when presented to the pharmacy
State requirements (e.g., alphanumeric quantity) should not be added/modified unless explicitly authorized to do so in the regulations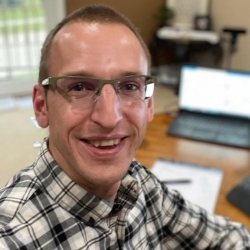 Latest posts by Trent Thiede, PharmD, MBA
(see all)
https://paaswp.s3.amazonaws.com/wp-content/uploads/2022/09/12134727/iStock-1056187298.jpg
1152
1920
Trent Thiede, PharmD, MBA
https://paaswp.s3.amazonaws.com/wp-content/uploads/2021/03/24084106/Paas-National_Logo_RGB_transparency-224x300.png
Trent Thiede, PharmD, MBA
2022-09-28 13:41:00
2022-09-12 13:47:52
Use and Posting of Guidance Documents by DEA – What's Changed with Controlled Substance Annotations?