Vaccinating Outside of Approved COVID-19 Emergency Use Authorization Has Legal Ramifications
As reported in a September 27, 2021 article by the US Attorney's Office, the owner of a pharmacy in Juana Díaz, Puerto Rico, "knowingly and willfully" administered vaccine outside of the Emergency Use Authorization (EUA) and subsequently billed Medicaid for the claims. Twenty-four children between 7-11 years of age were vaccinated with the Pfizer-BioNTech COVID-19 vaccine.  The current EUA is solely for the age group of 12-15 years of age, with patients 16 years or older FDA-approved. Pharmacies are required to follow the requirements pertaining to COVID-19 vaccine administration set forth by the FDA, which includes any EUAs in place. Due to the violations, the owner was charged with "participating in a felony conspiracy to convert government property and to commit health care fraud", to which they plead guilty. For the guilty plea, they voluntarily forfeited their right as a provider for all federal health care programs for five years and returned the reimbursement paid to the pharmacy by the illegitimate Medicaid claims to the United States. In addition, they face up to five years in prison, a fine of up to $250,000, and three years of supervised release.
Due to the seriousness of administering COVID-19 vaccine outside of FDA guidance, this case reiterates the importance of confirming patient eligibility. Due diligence must be performed to substantiate the patient receiving a vaccine dose, including an additional "third" or booster dose. Short of obtaining the patient's medical record, utilizing PAAS' COVID-19 Vaccine Self Attestation document, located on the PAAS Portal under Tools & Aids for PAAS Audit Assistance members, will help support a vaccine dose was appropriately given. For more information PAAS Audit Assistance members can refer to the October 2021 Newsline article, COVID-19 Vaccine Administration Audit Risk.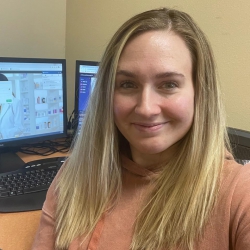 Latest posts by Meredith Thiede, PharmD
(see all)
https://paaswp.s3.amazonaws.com/wp-content/uploads/2021/11/01142142/vaccine-ge30d2f4b3_1920.jpg
1080
1920
Meredith Thiede, PharmD
https://paaswp.s3.amazonaws.com/wp-content/uploads/2021/03/24084106/Paas-National_Logo_RGB_transparency-224x300.png
Meredith Thiede, PharmD
2021-11-02 14:18:00
2022-01-04 16:26:20
Vaccinating Outside of Approved COVID-19 Emergency Use Authorization Has Legal Ramifications