When Are Final Audit Results Not Final?
Receiving audit results with discrepancies and financial recoupments can be very discouraging. PAAS National® analysts are here to assist you through the appeal process. Audit results do not always provide all appeal options, and you don't want to miss out on another chance if your initial appeal is denied.
Each PBM has different requirements for appealing discrepancies and different timeframes for when responses must be received. The appeal guidelines can also vary due to State audit laws. Engaging PAAS as soon as possible can make a big difference. PAAS analysts have years of experience with the audit appeal process and can provide information and recommendations to obtain the best possible outcome.
Many pharmacies give up when auditors do not accept appeal documentation and leave the fight too soon – check with your PAAS analyst to ensure you have exhausted all options. One example;
OptumRx allows pharmacies a one-time opportunity to request a reconsideration with the Pharmacy Audit Review Committee (PARC). This committee is comprised of pharmacists and other professionals that have not previously been involved with the audit.
Here are some considerations for appealing OptumRx audits to PARC:
Reconsideration is only available if pharmacy appealed initial findings
Pharmacies must request an audit review form and instructions by emailing PARC@optum.com
Pharmacies that are under investigation for suspected fraud, waste or abuse or appealing termination are exempt from this reconsideration
Documents for reconsideration must be received within 30 calendar days of final results
OptumRx Provider Manual indicates no new documentation can be submitted to PARC for review, however PAAS recommends providing everything you can as a last-ditch effort to support your claim(s)
Pharmacy may have financial recoupments prior to the outcome of the PARC process
Results from the PARC review can take up to 120 days
Visit the OptumRx Provider Manual, Section VIII Compliance; Fraud, Waste and Abuse; General Training; Audits
PAAS Tips:
Engage PAAS early by sending your audits in as soon as you receive them
If PAAS did not assist you pre-audit, we can still assist with the appeal process

PAAS always wants to see your audit results, good or bad

Time matters, so stay on top of audit and appeal deadlines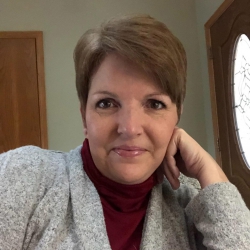 Latest posts by Dana Westberg, CPhT
(see all)
https://paaswp.s3.amazonaws.com/wp-content/uploads/2023/09/05120833/iStock-1441914456.jpg
1280
1920
Dana Westberg, CPhT
https://paaswp.s3.amazonaws.com/wp-content/uploads/2021/03/24084106/Paas-National_Logo_RGB_transparency-224x300.png
Dana Westberg, CPhT
2023-09-07 12:04:28
2023-09-05 12:08:52
When Are Final Audit Results Not Final?