When Should I Obtain a Diagnosis Code for Ozempic?
Since Ozempic® was FDA approved December 5, 2017, PAAS National® has fielded many questions regarding dispensing this expensive injectable diabetic medication. The questions relate to dosing, calculations, billing, and off-label use. PAAS cannot overemphasize the importance of calculating the correct days' supply. Use the chart below and prior PAAS articles to help pharmacy staff calculate the correct days' supply.
NDC
Label Color
Dose Administered
Initial or Maintenance Dose
Number of Pens Per Box
Milligrams Per Pen
Billing Quantity Per Box
00169-4132-12
Red
0.25 mg or

0.5 mg only

Initial Dose (0.25 mg) or

Maintenance Dose (0.5 mg)

1 pen
2 mg
1.5 mL
00169-4130-13
Blue
1 mg only
Maintenance Dose
1 pen
4 mg
3 mL
00169-4772-12
Yellow
2 mg only
Maintenance Dose
1 pen
8 mg
3 mL
Off-label use is a concern because of Wegovy™, which has the same analog name (semaglutide) as Ozempic®, but is FDA approved for weight loss. To reduce audit risk, pharmacies should be vigilant in attempting to identify when a prescriber is working around a plan exclusion or prior authorization by prescribing Ozempic® instead of Wegovy™. With the FDA's approval of 2 mg weekly dosing for Ozempic in March 2022, this became more challenging as higher dosing is not necessarily indicative of off-label use. Keep in mind, federal programs like Medicare Part D and Medicaid do not pay for off-label use and claims billed for non-diabetic patients could be recouped. Consider obtaining a diagnosis code if any of the following apply when starting patients on Ozempic:
The prescription was originally written for WegovyTM
This is the first antidiabetic agent being prescribed for the patient
The prescription is written for the analog name
The prescription has an indication for weight loss
Pharmacies dispensing Ozempic prescriptions for weight loss may incur significant audit recoupments. Consider collaborating with prescribers to educate them on the risks to help ensure appropriate billing practices.
PAAS Tips:
Medicare gives preference to a "pay and chase" model when it comes to claims – they want beneficiaries to receive needed medications and will pay the claim at point-of-sale assuming the medication is being used in an FDA approved manner
According to the package insert for Ozempic®, 0.25 mg per week is considered the first step in the initiation of Ozempic® and would be considered a subtherapeutic dose as it is insufficient for glycemic control
The NCPDP billing unit for Ozempic® is "mL" however; the patient instructions are to inject "mg"
See November 2021 PAAS Newsline article, Beware: Same Ingredients, Different FDA Indications
See February 2022 PAAS Newsline article, Oh, Oh, Oh… Ozempic®
See March 2022 PAAS Newsline article Off-Label Use Not Covered Under Medicare Part D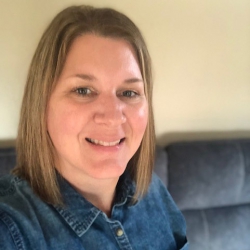 Latest posts by Jennifer Ottman, CPhT
(see all)
https://paaswp.s3.amazonaws.com/wp-content/uploads/2021/06/03103139/PharmD_1293x629.jpg
629
1293
Jennifer Ottman, CPhT
https://paaswp.s3.amazonaws.com/wp-content/uploads/2021/03/24084106/Paas-National_Logo_RGB_transparency-224x300.png
Jennifer Ottman, CPhT
2022-07-06 13:05:00
2022-07-01 13:17:49
When Should I Obtain a Diagnosis Code for Ozempic?