XDEA Numbers Have Been NiXed…but Not the Training
When you are preparing for an audit, a PAAS National® analyst has likely told you to ensure a prescriber's Drug Addiction Treatment Act (DATA) 2000 Waiver ID, or XDEA number, is included on prescriptions for medications used to treat opioid use disorder along with their regular DEA number. Effective December 29, 2022, the date the Consolidated Appropriations Act of 2023 ("The Act") was signed, the need for prescribers to have XDEA numbers to prescribe such medications has been eliminated.
Subsequently, on January 12, 2023, the DEA released an informational document. In it, they state their support regarding the policy reform, stating, "At DEA, our goal is simple: we want medication for opioid use disorder to be readily and safely available to anyone in the country who needs it [and] the elimination of the X-Waiver will increase access to buprenorphine for those in need." The document goes on to state "going forward, all prescriptions for buprenorphine only require a standard DEA registration number" but cautions that state laws and regulations still apply.
The Substance Abuse and Mental Health Services Administration (SAMHSA) echoes the DEA's sentiment, stating "all practitioners who have a current DEA registration that includes Schedule III authority, may now prescribe buprenorphine for Opioid Use Disorder in their practice if permitted by applicable state law…"
Despite the X-Waiver no longer being mandatory, the Act did enact a new training requirement. In Chapter 6 of the Act is Section 1263 entitled "Requiring Prescribers of Controlled Substances to Complete Training". It discusses ways to meet training requirements, such as prescribers completing no less than 8 hours of training on the treatment and management of patients with Opioid Use Disorder in a variety of settings. Currently, DEA and SAMHSA are working together to implement the new training requirement and state that this requirement will not go into effect until June 2023.
PAAS Tips:
PBMs and third-party payors are often mute on these topics, leaving pharmacies guessing on appropriate actions (and corresponding audit risk)

Comply with state and federal requirements for controlled substances
For prescriptions written prior to 12/29/2022, ensure the XDEA number is present on the prescription
If the pharmacy is filling/refilling a prescription written prior to 12/29/2022 and the provider did not have an XDEA number at the time, the prescription would likely be considered invalid by PBMs (and the DEA), and PAAS would suggest [conservatively] to get a new order from the provider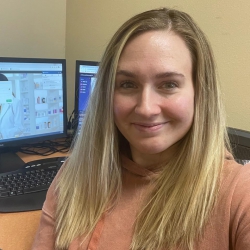 Latest posts by Meredith Thiede, PharmD
(see all)
https://paaswp.s3.amazonaws.com/wp-content/uploads/2023/02/03095836/iStock-1366428092.jpg
1280
1920
Meredith Thiede, PharmD
https://paaswp.s3.amazonaws.com/wp-content/uploads/2021/03/24084106/Paas-National_Logo_RGB_transparency-224x300.png
Meredith Thiede, PharmD
2023-02-03 09:59:01
2023-02-03 09:59:23
XDEA Numbers Have Been NiXed…but Not the Training