Yes, LTC Delivery Manifests ARE Needed!
PAAS National® analysts often see LTC pharmacies struggle with providing sufficient documentation to satisfy proof of dispensing for an audit. Below are a few commonly asked questions and answers about LTC delivery manifests – follow the advice below to decrease your risk of recoupment.
Do LTC pharmacies have to maintain proof of delivery?

Yes! If audited, LTC pharmacies must have proof that the medications billed were indeed dispensed, and if you are dispensing a 28-day cycle in 7-day increments, you should have four manifests for each cycle. Proof of dispensing should be readily retrievable for the same length of time as your prescription records. The longest record retention requirement is usually for Medicare and is 10 years plus the current contract year.

Do the PBM return-to-stock (RTS) time frames apply to LTC medications?

Yes! LTC pharmacies must abide by RTS time frames. Though LTC pharmacies generally require additional time from when a claim is billed to when it is delivered to appropriately package and verify medications for facilities, the medications must still be dispensed within the RTS limit. Upon audit, claims found to be dispensed outside the RTS limit will be subject to full recoupment with a difficult appeal pathway. Refer to the PAAS Return to Stock tool found under the 'Days Supply Charts' in the left navigation on the PAAS Member Portal for the RTS limit of over a dozen PBMs. Also, medications delivered before they are billed are at risk for full recoupment so be sure the delivery date is on/after the date of service billed. If your pharmacy routinely sets claims for future adjudication, be cognizant of the delivery date to avoid this pitfall.

What elements should be on a LTC delivery manifest?

Humana publishes the most comprehensive guidelines for LTC audit documentation requirements and their guidelines are conservative enough to satisfy most, if not all, PBMs. According to Humana, a signature log for LTC requires:

a. Patient name

b. Date of service

c. Prescription number(s)

d. Facility name

e. Date of delivery to facility

f. Signature of individual who accepted delivery at the facility

The auditor did not accept my delivery manifest because the delivery date was missing, but the manifest date was printed on our papers – why was it not accepted?

Auditors require handwritten delivery dates on LTC signature logs to show the true dispensing date. A pre-printed date on the manifest is a function of when the manifest was created. Without the handwritten date, there is no way to prove that medication was dispensed on the same date the manifest was printed, therefore, pre-printed dates are generally not accepted by auditors.

Are there any waivers in place due to the COVID-19 public health emergency?

The COVID-19 Public Health Emergency (PHE) was renewed again by the Secretary of Health and Human Services on October 13th which extended the "end date" an additional 90 days. Most PBMs have their signature waivers tied to the PHE and will accept other forms of documentation in lieu of an actual signature. While these waivers are in place, it is important to note that proof of dispensing is still mandatory! The best practice is to document "COVID-19 delivery" with the date and time along with the name or initials of the delivery person, plus the name of the person receiving the medication. It should be noted, however, that a few state Medicaid programs have reinstated the signature requirement. Refer to the PAAS COVID-19 PBM Concessions document for additional details.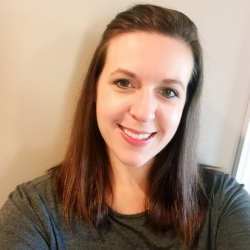 Latest posts by Sara Hathaway, PharmD
(see all)
https://paaswp.s3.amazonaws.com/wp-content/uploads/2022/11/31152737/pexels-vie-studio-4439422.jpg
1280
1920
Sara Hathaway, PharmD
https://paaswp.s3.amazonaws.com/wp-content/uploads/2021/03/24084106/Paas-National_Logo_RGB_transparency-224x300.png
Sara Hathaway, PharmD
2022-11-12 15:24:00
2022-10-31 15:28:16
Yes, LTC Delivery Manifests ARE Needed!