You've Got Mail! Post-COVID-19 Mailing & Delivery Considerations
After three years of a Public Health Emergency (PHE) due to COVID-19, the Department of Health and Human Services (HHS) allowed the PHE to expire May 11, 2023. With the end of the PHE came the end of most PBM concessions, including those made in relation to mailing and delivery of medications. Therefore, re-training staff on the importance of adhering to PBMs' signature, mailing, and delivery requirements will help curtail audit risk.
The remainder of this article will focus on adherent mailing and delivery practices.
The largest PBMs (Caremark, Express Scripts, OptumRx, Humana, Prime Therapeutics, MedImpact), allow for delivery of prescriptions. However,
OptumRx will only allow W-2 employees of the pharmacy
to complete deliveries within a 100-mile radius of the pharmacy, prohibiting delivery of their medications via a contracted delivery service. Pharmacies who utilize a contracted delivery services (versus a common carrier like UPS, FedEx or USPS) must exercise due diligence to ensure they are HIPAA compliant and have undergone Fraud, Waste, & Abuse annual training in addition to being checked on the OIG & GSA exclusion lists.
PBMs are more restrictive with allowing prescriptions to be mailed. Caremark will allow mailing for up to 20% of the monthly claims submitted under their "Retail Pharmacy" definition. Anecdotally, Express Scripts has some degree of tolerance for mailing; however, it varies by situation (e.g., distance, drugs being dispensed and frequency). Humana, who usually completely restricts mailing prescriptions, is allowing their PHE concession on mailing prescriptions to continue until January 1, 2024. Consider this during open enrollment or put a plan in place to set patient expectations come 2024, if necessary.
PAAS Tips:
Check your state Medicaid requirements, as they may have had differing concession end dates
If your pharmacy is mailing out of state, check that state's Board of Pharmacy for any licensing requirements
Be mindful with automatic mailing requirements, see September 2023 Newsline article, Automatic Prescription Refill Concerns
If you are seeking a compliance program that has exclusion checks, annual FWA/HIPAA training, and a one location where you can download all certificates and signatures at your fingertips, call PAAS (608) 873-1342 to add PAAS' FWA/HIPAA Compliance Program. It's more than training and exclusion checks – Attest with Confidence!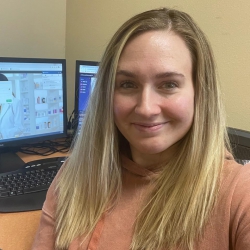 Latest posts by Meredith Thiede, PharmD
(see all)
https://paaswp.s3.amazonaws.com/wp-content/uploads/2023/11/08152518/pexels-blue-arauz-12181593.jpg
1920
1280
Meredith Thiede, PharmD
https://paaswp.s3.amazonaws.com/wp-content/uploads/2021/03/24084106/Paas-National_Logo_RGB_transparency-224x300.png
Meredith Thiede, PharmD
2023-11-07 15:19:31
2023-11-08 15:26:56
You've Got Mail! Post-COVID-19 Mailing & Delivery Considerations